Peaches Geldof Inquest
23 July 2014, 19:15 | Updated: 23 July 2014, 19:25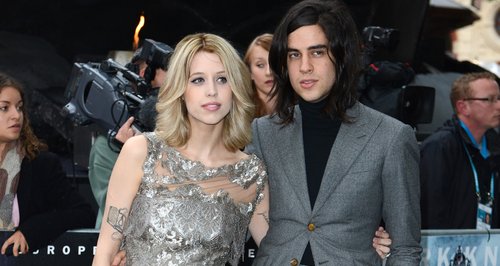 Peaches Geldof may have lied to her husband about her weekly drug tests being clear, an inquest into her death has heard.
Thomas Cohen found his wife slumped on the bed in the spare room of their Kent home in April after she failed to answer the phone.
The inquest heard the 25-year-old TV presenter was a heroin addict who had been taking the substitute drug methadone in the two-and-a-half years before her death.
She had been having weekly drugs tests which she told her husband were negative but, even though he had not seen her take drugs, he became concerned that she might be, the hearing in Gravesend was told.
In February, he found texts suggesting she was taking drugs again and after speaking to her about it, she retrieved heroin from the loft of their Wrotham property and flushed it down the toilet.
Police called to the address on the day she died found 6.9g of "importation quality" heroin with a street value of up to £550, along with drugs paraphernalia including syringes and burnt spoons.
Analysis of the brown powder concluded it had a purity of 61%.
Detective Chief Inspector Paul Fotheringham, who led the investigation, said it "far exceeded" the 26% purity usually found at street level.
He told the inquest that forensic scientist Emma Harris found a high level of morphine in Ms Geldof's blood, suggesting she died "shortly after taking heroin" and that it was "likely" the substance played a role in her death.
In her report, Dr Harris said: "Persons taking heroin on a regular basis develop a tolerance to the drug, and such individuals can use doses that would be toxic, or fatal, to people with no tolerance.
"However, tolerance to heroin and other opiate drugs appears to be lost fairly rapidly when users cease to use the drug, and deaths commonly occur in people who have previously been tolerant and have returned to using heroin."
Det Insp Fotheringham also told the inquest there is an ongoing police investigation into who supplied the drugs to the mother-of-two, but so far there had been no arrests.
The coroner Roger Hatch, who found the model's death was drugs-related, said the purity of the heroin had been a factor.
(c) Sky News 2014