Lucy's Blog from Walt Disney World Day 1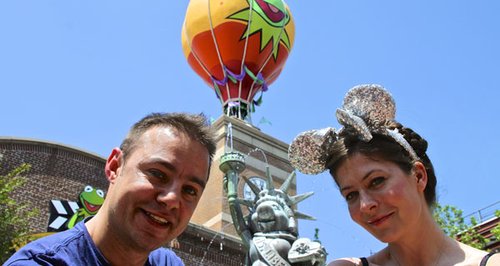 Lucy shares some of the cool experiences you could be enjoying at Walt Disney World and lets you know how you could WIN!
Hiya!

Welcome to my blog, written from the beautiful, magical place that is Walt Disney World Resort in Florida! After waking up in the wonderful Boardwalk Resort after a lovely nights sleep, we headed for breakfast. Having feasted upon delicious Spinach & Feta Scrambled Eggs and fuelled by plenty of iced water & caffeine, we excitedly headed for Hollywood Studios. This is where my personal favourite attraction resides - the awesome Rock 'N' Roller Coaster starring Aerosmith. If you like your rides fast, furious and bursting with thrills, this is for you! Adrenaline junkies will also LOVE the Twilight Zone Tower Of Terror, particularly if you're a fan of action and surprises combined.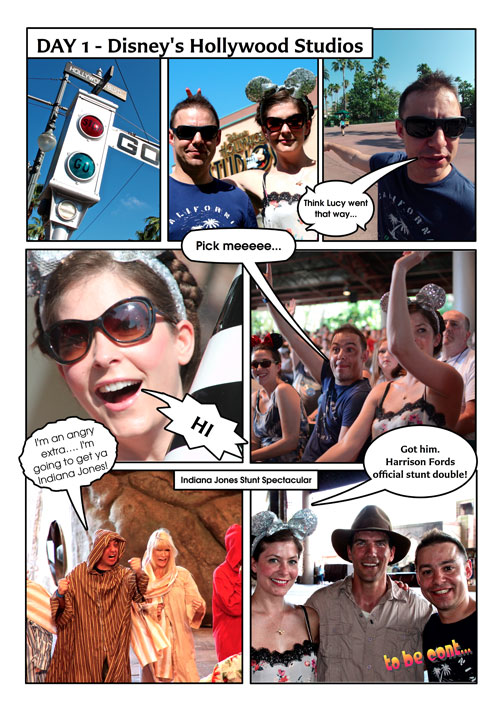 We then headed for Star Tours. It's a 3D simulated adventure through space, guided by the legendary C3PO, with plenty of other Star Wars luminaries along the way. You may even be lucky enough to named a 'Rebel Spy'! You can also have your photo taken as a Star Wars character afterwards....obviously we just had to do this - the results are hilarious! JK makes a stunning Princess Leia... look out for the pic on our Instagram account HEART1062

After stopping for lunch and checking out young Padawans getting their Jedi training (well worth watching & taking part in!), we headed over to the Muppets 3D attraction. It's a fantastic adventure starring Kermit, Miss Piggy, good old Fozzie Bear and a whole host of other loveable Muppets. One of the loveliest things about this attraction is hearing all the little ones giggling and chuckling away in sheer delight. Absolutely adorable. The 4D element is fantastic. My favourite part of the whole experience involved BUBBLES. I won 't say any more, but trust me, it's pretty magical.

Finally, we went to see the Indiana Jones Epic Stunt Spectacular. It's an action packed gem of a live show, featuring Indy ducking and diving spears and trying to avoid getting squashed by giant boulders! There's also the small matter of fire, fighting baddies (including a particularly hot guy who looks like action man), and audience participation! Little JK got to take part!

Tomorrow, we'll be experiencing Epcot, but right now - it's dinner time, and I've heard the Fish Stew at Kouzzina By Cat Kora at the Boardwalk Resort is pretty amazing.

See you tomorrow and remember we have another chance for you to WIN a family holiday to come and enjoy all the fun!

Lucy Xxx