Lucy's Blog from Walt Disney World Day 2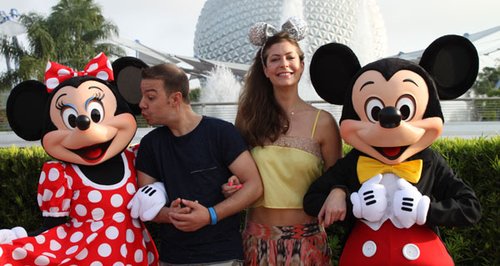 Lucy shares some of the cool experiences you could be enjoying at Walt Disney World and lets you know how you could WIN!
Hello!

Day 2 at Walt Disney World Resort in Florida and we've been taking in Epcot!
It's the home of the legendary Mission Space, Test Track and SO much more. We started the day by realising a childhood dream. We met ACTUAL Mickey & Minnie Mouse!! I don't think I've ever been so excited. We had lots of photos, cuddles & kisses on the nose from the legendary pair. It was genuinely one of the best experiences ever. Utterly magical.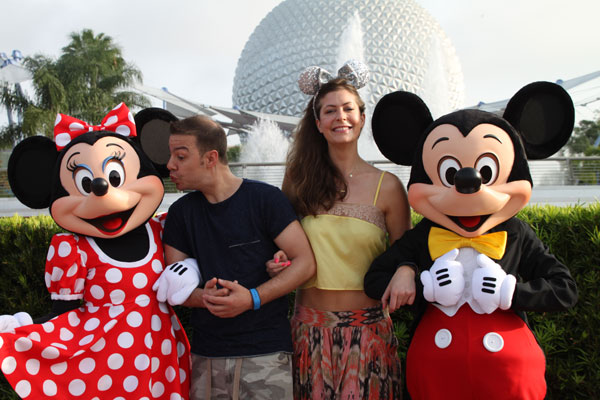 We then went to hang out with a little dude in a half shell, Crush. You know, Nemo's mate! This is so much fun. You're greeted by Crush the Turtle, who then hosts a hilarious question & answer with all the little dudes & dudettes who've popped in to see him in action. It's a very clever & brilliantly interactive attraction, one that kids & adults alike will love. JK & I were very lucky to have a chat with him....it seems that like me, Crush isn't a fan of Crocs.... (JK's favourite shoes, not the aquatic reptilians...) Check it out here.
JK & Lucy Chat With Crush the Turtle from Turtle Talk With Crush
We also took in Mission Space, not for the faint hearted, but if you're an apprentice Astronaut or Buzz Aldrin wannabe, it's almost like having your own space rocket as you experience exactly what it feels like to lift off, with your very own galactical adventure thrown in for good measure!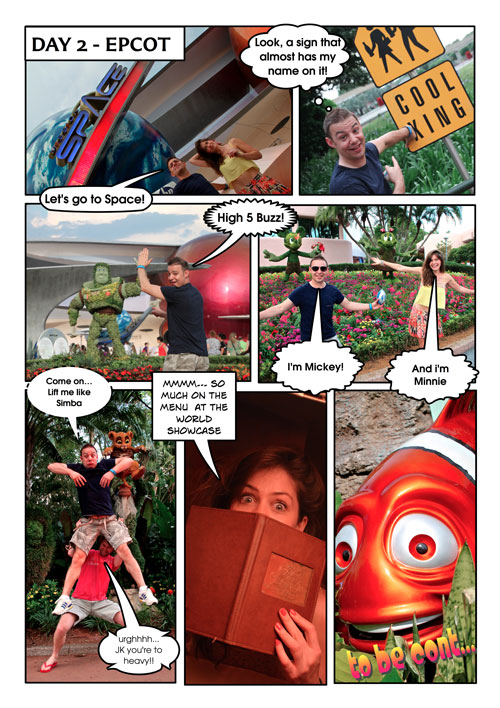 If you're feeling peckish, have a wander around the World Showcase. It features 11 countries of the world, from France to Japan, Mexico to Italy, Morocco to the UK, and so many more. You can indulge in international cuisine from each nation. I munched my way through Spring Rolls, a giant Turkey Leg, Sushi and some delicious Chicken Kebabs. Oh - and then there's the desserts. Creme Brulee, Tiramisu and the classic Funnel Cake. It HAS to be seen to be believed.
To finish off a day exploring Epcot, you absolutely HAVE to check out the Illuminations: Reflections of Earth & World Showcase in Epcot, a stunning display of pyrotechnics, with a rather fabulous lit up, ever changing, moving globe that glides across the water. It really is something special.
More Disney goss tomorrow, see you then!

Lucy Xxx