Lucy's Blog from Walt Disney World Day 3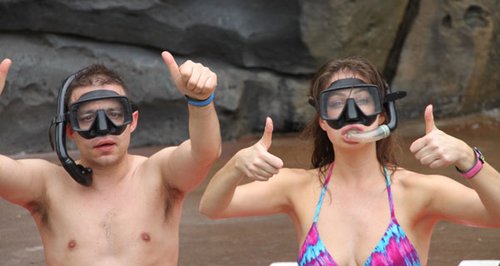 Lucy shares some of the cool experiences you could be enjoying at Walt Disney World and lets you know how you could WIN!
Hiya!

Today we've dived into the 2 fabulous water parks that Walt Disney World in Florida has to offer - Typhoon Lagoon & Blizzard Beach.
First of all we tried out Crush 'N' Gusher! It's a brilliantly fun attraction that has you flying down a wonderfully twisty water slide! It's slippery aqua-based shenanigans at it's best! Check out what happened when JK & I tried it out right here - we made a little video and everything!


We also took in Shark Reef, where we donned a Snorkel and swam with baby sharks, John Dory (a must for fans of Finding Nemo), & some lovely gentle Rays! I was a little scared to start with as I'm not a fan of swimming underwater, but it really was just stunning and utterly worth it. A beautiful experience, and if you have a budding diver in the family, an absolute must.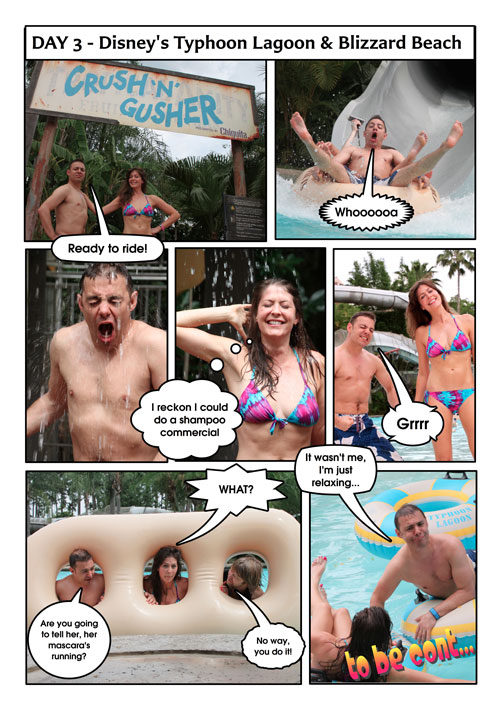 Once you've tried out all the fantastic attractions these parks have to offer, you can always get some down time and sunbathe on the beach. Yep - an ACTUAL beach. Amazing. There's also the very relaxing Castaway Creek, where you can pop yourself into a giant rubber ring, and float downstream on a gentle and soothing lazy river.

After running around and having lots of fun all day, I was ready for something sweet to eat. Whether it's ice cream or scrumptious mini Donuts you're after, Typhoon Lagoon & Blizzard Beach have it, and lots more inbetween. Also, a Snow Cone is a MUST!

We'll be back tomorrow from 4pm, and it'll be Animal Kingdom day... So excited!
See you then.

Lucy xxx