Lucy's Blog from Walt Disney World Day 5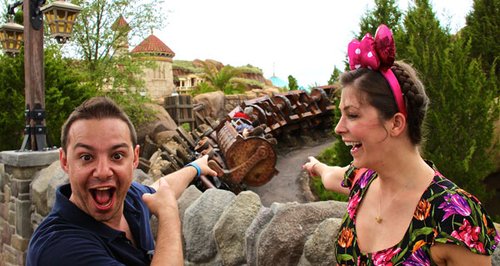 Lucy shares some of the cool experiences you could be enjoying at Walt Disney World and lets you know how you could WIN!
Hiya!

So today, we've been to my favourite park, Magic Kingdom! It really does take you back to being a kid. There were so many cute little girls wearing their Disney Princess dresses & marvelling at Cinderella's Castle!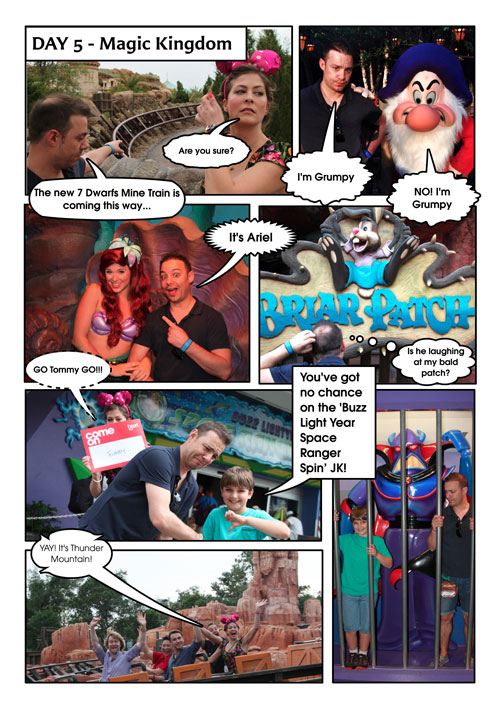 First of all, we set JK a challenge and headed over to Tomorrowland, which is the home of Buzz Lightyear's Space Ranger Spin! It's a shooting gallery game, where you use lasers to defeat Zurg! However, the challenge was this - could JK get more points than 8 year old Tommy? Of course not. Did we relentlessly take the Mickey (LOLZ) out of JK when he lost? Of course we did!

After this, we went and got ourselves a refreshing Dole Whip. It's a Pineapple sorbet that tastes like the best thing on earth. I was seriously excited about having one. We also rode on Space Mountain, got a soaking on Splash Mountain & jumped on the Big Thunder Mountain Railroad!

Then, it was time for the main event. We were extremely lucky to be invited to the launch of the Magic Kingdom's brand new attraction - the Seven Dwarfs Mine Train! You sit in a rocking carriage and ride into the magical world of the Seven Dwarfs. Of course you see them all along the way, and stunning, sparkling gemstones adorn the walls of the mine! It was so good, we went on twice!

We'll be back from 6am tomorrow morning for Saturday Breakfast - see you then!

Lucy xxx