The Teacher Who Shaved His Head To Stop Bullying
Now this is inspiring.
When one of his pupils got bullied because of baldness caused by an unknown illness, Ali Mohammadian knew he had to do something.
The 45-year-old teacher decided to show solidarity with his student by shaving his head. He has become a national hero in Iran, where he teaches at Sheikh Shaltoot's primary school.
"I'm so happy that this has touched many hearts and people reacted enormously positive," he told the Guardian. "Everyone in the school now wants to shave their head."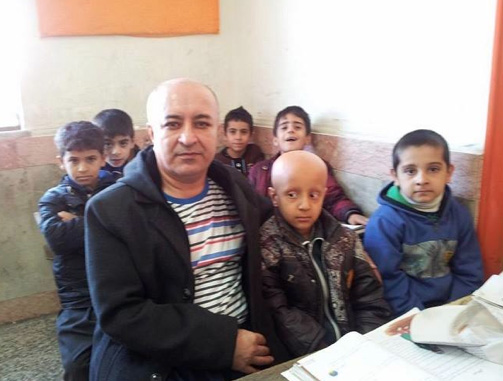 "Our heads are sensitive to hair," he wrote on Facebook.
"Mahan had become isolated after going bald, smile had disappeared from his face and I was concerned about his class performance. That's why I thought about shaving my head to get him back on track."
After sharing the picture on social media, Mohammadian was amazed by the response.
"When I logged in to my Facebook the next day, I couldn't believe the number of people who had liked it and shared it," he said.
Before long, his 23 other students followed suit, and Iran's education minister, Ali Asghar Fani, invited him to Tehran for a formal 'thank you'.
Medics in Tehran have now sent samples of the pupil's hair to Germany for a possible diagnosis.
"Mahan's classmates have since become supportive of him and a smile is back on his face," beamed the teacher.
It just goes to show: one person really can make a difference!