New Gizmos! Google Glass, Mega Soakers, Child Safety Bracelets And More....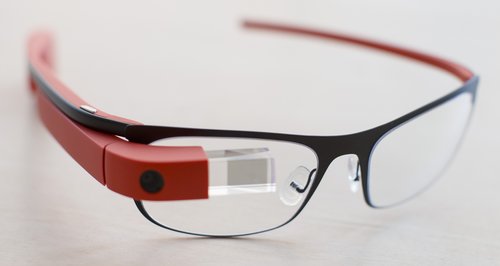 Mind reading may not be a thing of the future anymore as a new software could see us control device using brainpower! Check out these amazing gizmos which could be making our lives a lot more fun!
1. MindRDR software created by This Place.
If you Google Glass is a bit too much work for you, then an East London start-up company has the answer. This 'mind-funding' free app lets users take photos and upload them online using just their brain power. So how does this work you say? Apparently the new software reads brain waves by using a head mount and pulse monitors with a Google Glass headset, which allows the user to control the device with their thoughts.

2. Google Glass: The wearable computer
These clever glasses work like a hands-free smart phone. It's voice activated, so you might look a little like a wally talking to yourself whilst walking down the street, but who really cares?!

What's more, although the product might look geeky now, word has it that Google is in talks with trendy eyewear designers Ray-Ban and Oakley, so cooler frames are surely in the pipe line!

Available to the public? Yes, if you're feeling flush! The wearable commuter will set you back around a cool £1000, oh and you have to be over 18.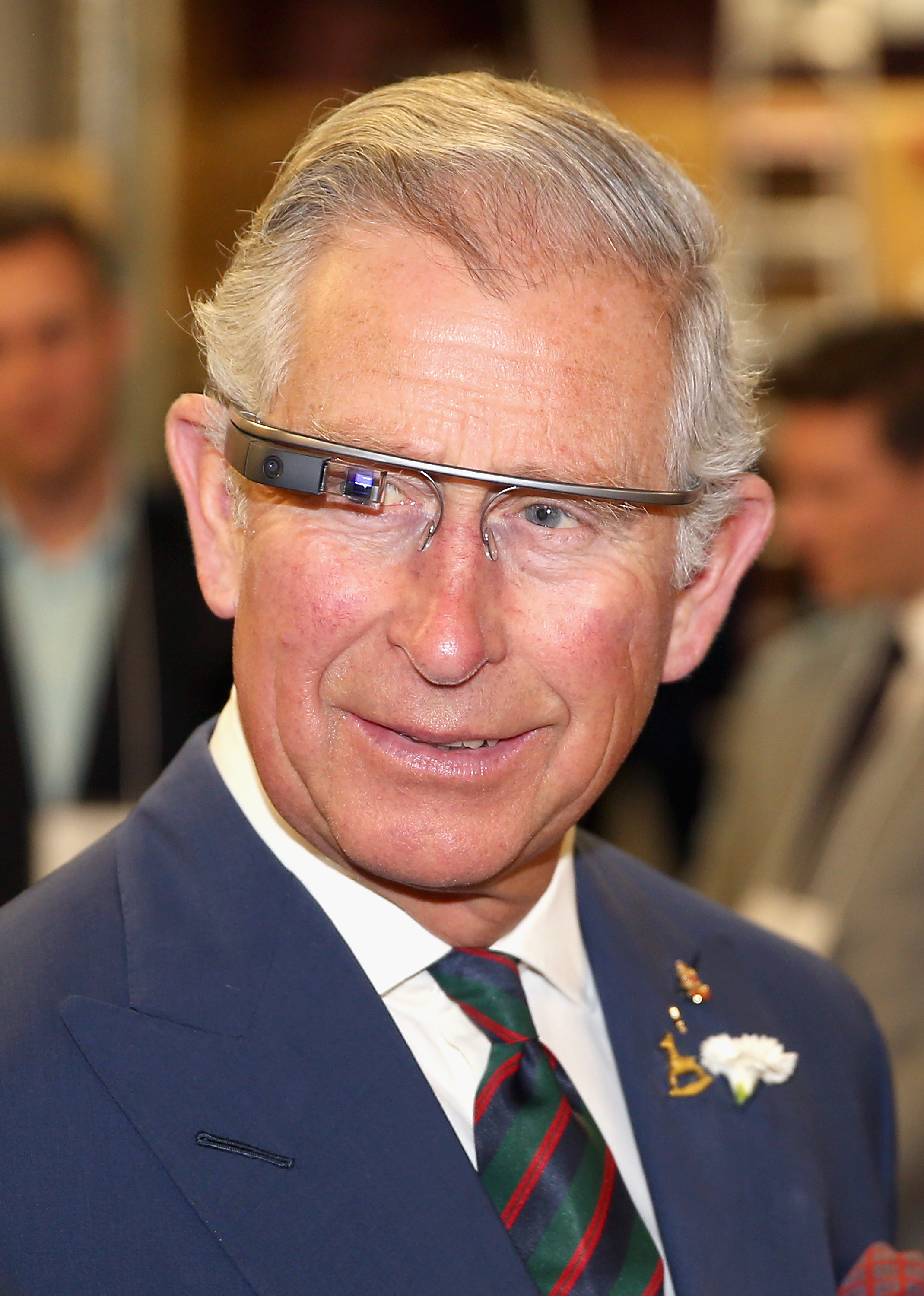 Everyone's at it, including His Royal Highness Prince Charles!
3. Galaxy Glass
But watch out Google, Samsung are right behind you, with their own version of the futuristic fashion accessory, Galaxy Glass.
The digital future looks set to belong to Samsung and Google as both brands have had the common sense to form a global patent cross-license agreement together. Sneaky!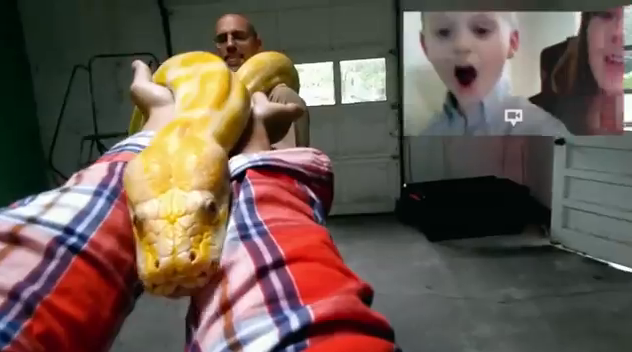 Ps. How great does it look?!
4. Smart Watches: The next smartphone?
Wearable technology is all the rage it seems. From glasses to watches: smart is where it's at!
There are multiple options on the market right now, from Pebble, to Sony, to Martian… the smartwatch is all about making a style statement.
Although still in their infancy, experts predict these to be the next BIG THING.
The wearable computer will with some industry professionals even suggesting that these cool new accessories will replace smartphones as the dominant electronic force in our lives. Watch this space...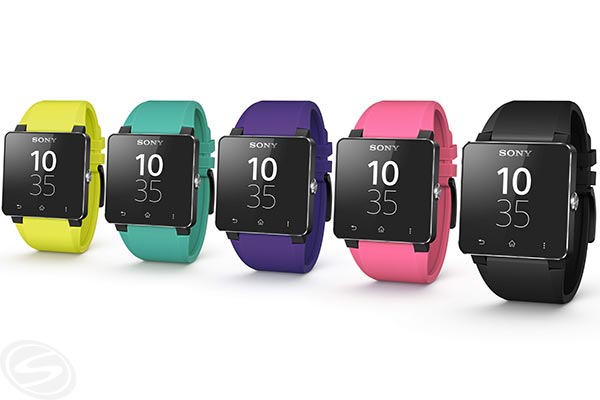 5. Water Pistol by Alex Bygrave
It's time to get wet and wild! 27-year-old engineer Alex Bygrave is bringing the fun back in to our lives with his new invention… a giant water gun!

The 'super soaker' can hold a whopping 10 litres of water and has a firing range of 40ft!

However, the gun will set you back £1,250… which is sure to put a bit of dampener on things!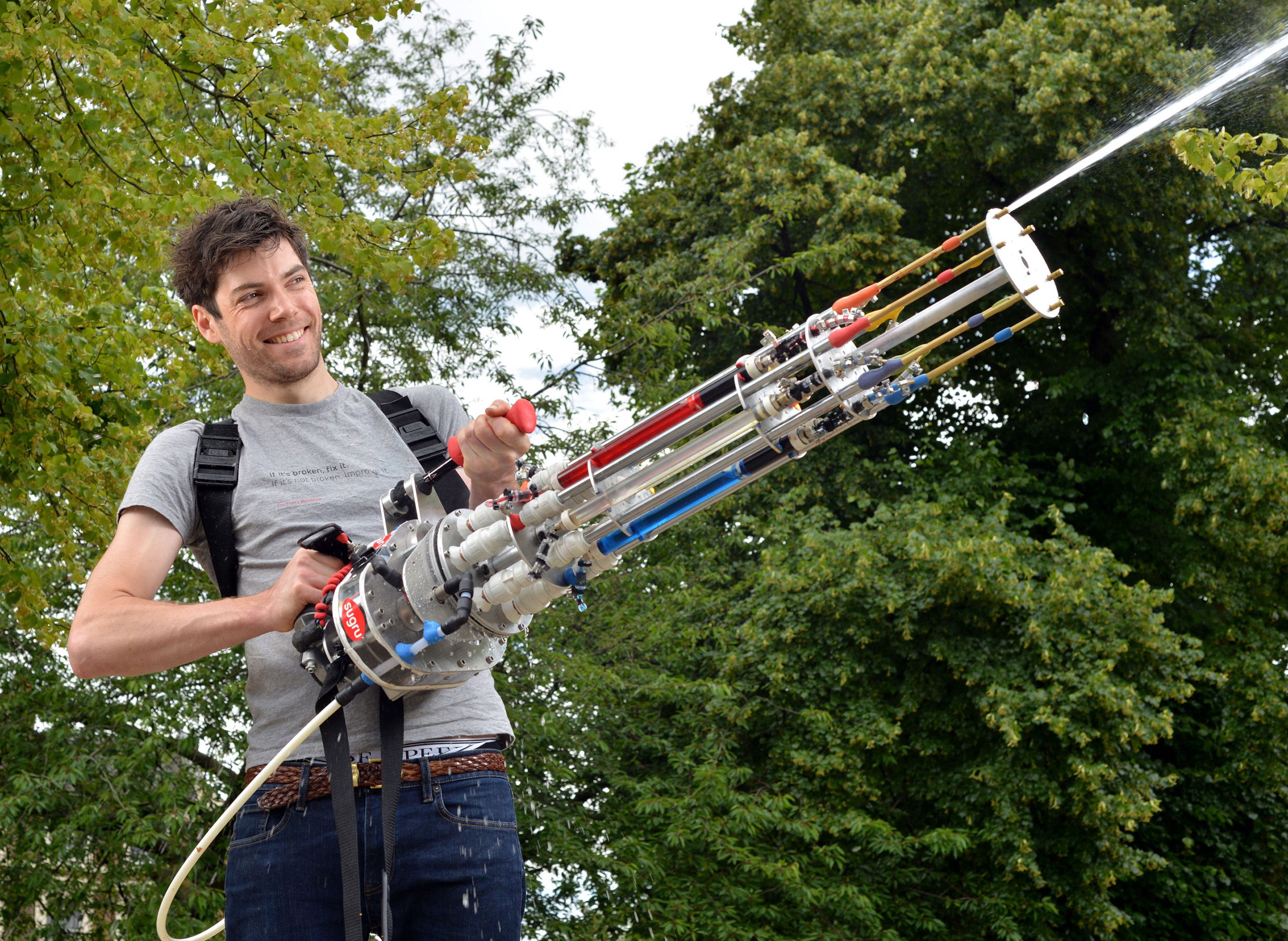 6. WiFi Plug: Use your iPhone to control your home appliances.
We've all been there. You've left the house and you realise you've forgotten to switch off something back at home.

Luckily those clever inventors have come up with a solution! The WiFiPlug can be used to turn devices on and off via your phone, and even includes schedule settings so you can plan ahead and be help the planet whilst you're at it.

Not only that, but it's simple to use and ready as soon as it comes out the box. Hey presto!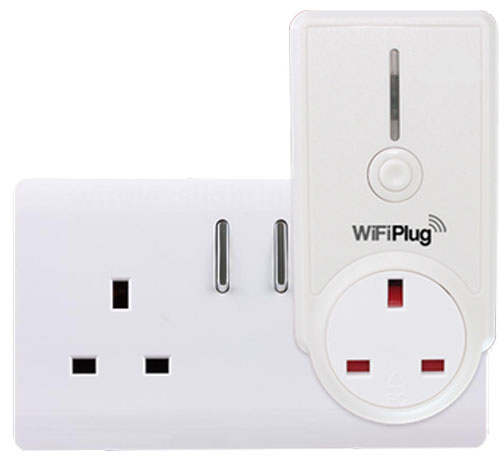 7. Microsoft's Smart Bra: The new weight loss tool?
If your work-leisure balance is a little off kilter and your busy life often sees you reaching for the snack jar, then look no further.
Microsoft have claimed to have invented a new bra that monitors your mood in a bid to prevent stress-related and emotional over eating.
The prototype contains removable sensors that monitor your heart rate and movement to give an indication of your mood levels.
Could this be the new solution to weight loss? At the moment developers are working on ways to try and improve the battery life, as this currently stands at only four hours. Hmmm... we're still on the fence.
8. Ravijour's Smart Bra: True love detector?
From one smart bra to another.
Japanese lingerie brand Ravijour have apparently invented a bra that only unclasps for your true love.

All very romantic in theory, but does it actually work? The clever bra measures your heart rate via a built-in sensor and sends the information to an app for analysis. If your heart rate is significantly raised then ta da, the bra will unhook.

The intelligent lingerie isn't on the market yet, so the jury's still out for results on this one.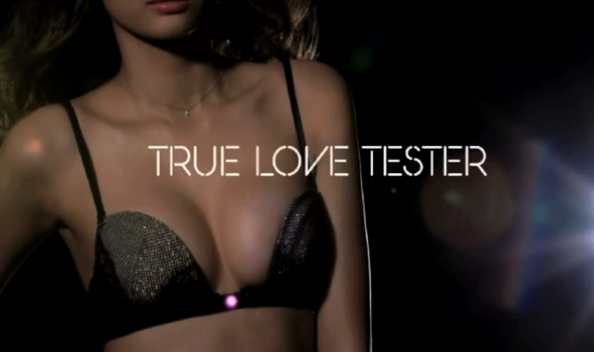 9. Humanoid Robotics: Blurring the line between mankind and technology
We've always thought of humans and machines as separate entities. However, with more and more exciting developments being made every year, that gap in continuing to close.

Now scientists in Japan have created what they claim to be the first news reading android with a sense of humour.

Kodomoroid as she's named can perform tricky tongue-twisters and even has her own career goals for the years to come:

"My dream is to have my own TV show in the future".
You go... girl?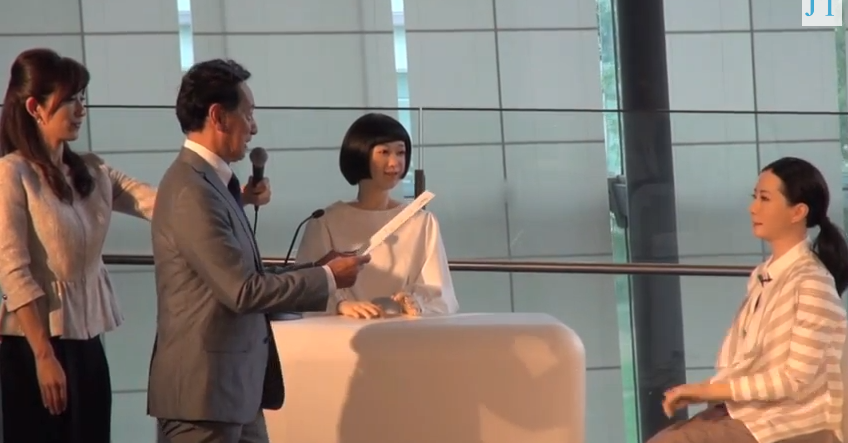 10. JUNE by Netatmo: UV Index Monitor
There's a very fine line between topping up your tan roasting like a pigs bottom on a BBQ when enjoying the sun. However, this chic bracelet could be the answer as it monitors your exposure to the sunlight throughout the day and communicates with your phone to let you know when to cool off in the shade.
Way to be stylish and sun savvy! Now if only they could invent non-sticky suntan lotion...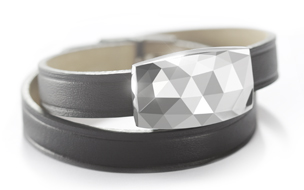 11. InterXon: Songs to suit your mood
Tired of letting the shuffle button decide what comes up on your playlist? Well let your mind do the talking with InterXon's latest range of mind-controlling technology which uses brain sensors to pick up your mood. It doesn't matter whether you're feeling good or down in the dumps, there will be a song for you.
12. The HAPIfork: Calorie counter
In this day and age we're constantly being bombarded with new diet fads and crazes that promise the world.

The electronic HAPIfork alerts you via lights and vibrations to let you know when you are eating too fast. Handy!

So is that Hapi by name, happy by nature? We certainly hope so!