Watch The Printing Of Prince George's Commemorative Coin - Video
8 October 2013, 09:30 | Updated: 8 October 2013, 12:33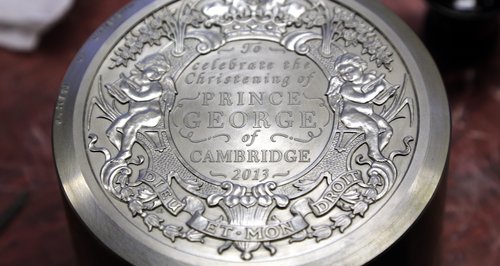 Take a tour behind the scenes at The Royal Mint as they print the first ever commemorative coin celebrating the christening of his Royal Highness, Prince George.
On October 23rd 2013 the Duke and Duchess of Cambridge's first son, Prince George will be christened.
To celebrate this historic occasion, coin printing factory The Royal Mint have designed and created a stunning silver coin which is bound to become a future collectors' item.
Heart's Emma Jones took a trip to the factory to find out just how the commemorative coin is made.
Watch the video below: