Global Anti-Homophobia Campaign Launched In South Shields
12 January 2015, 06:00 | Updated: 13 January 2015, 06:49
The South Shields winner of Mr Gay World has launched a global campaign in the hopes of ending homophobia.
29 year old Stuart Hatton who runs a dance school in South Shields is launching his 'So What?' campaign.

The idea of it is for people of all ages and sexualities around the world to show their support for the LGBT community by posing for selfies with the words 'So What?' written on the palms of their hands.

He then wants people to tweet their picture using the hashtag #SoWhat.

The campaign's already been backed by celebs - including singer Kim Wilde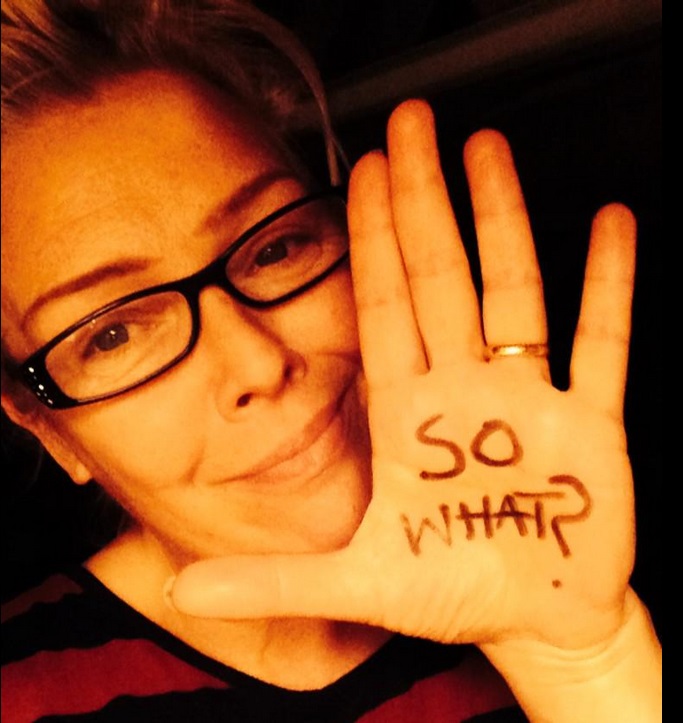 (PICTURE: @KimWilde: Twitter)

Stuart told Heart that he wants to use his title as Mr Gay World, which he won back in September, to take this campaign to the global stage, using the contacts he's made through the coimpetition.

He says:
"With being Mr Gay World, I know have a platform and a voice to speak on behalf of the LGBT community.

Sometimes those people don't have a voice, or can't be heard for some reason.

When you go to places like Iran, you get the death penalty (for being homosexual). You get hung.

But if we can reach people through social media then people around the world can see we are coming together to say 'I'm gay, so what?'

So what we're gonna do is try and tackle homophobia and the issues around it.

Basically just saying some of us have blue eyes, some of us have green eyes, some of us are straight, some of us a gay...so what?"

He also told us the best place to start is with young people:
"We need to get young people talking about it, lkike I do in my dance classes.

The children I teach come over to me and say, 'How's your boyfriend?' And I'll say, 'Fine thanks. How's your mum and dad?'

And if you can talk about it and normalise it, it's not wrong. And that's what we need to do, is start talking about homosexuality a lot more.