Top 10 Cats & Dogs On The Internet
16 October 2013, 11:04 | Updated: 16 October 2013, 11:36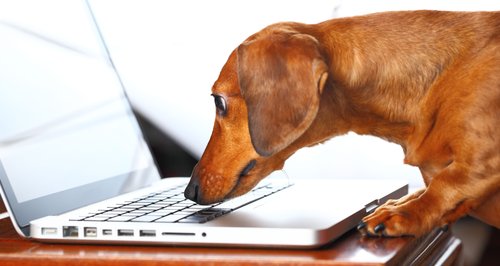 The internet is awash with cats and dogs, but when it comes to social media, which moggies and canines are worth a follow? We take a look at the most popular online pets.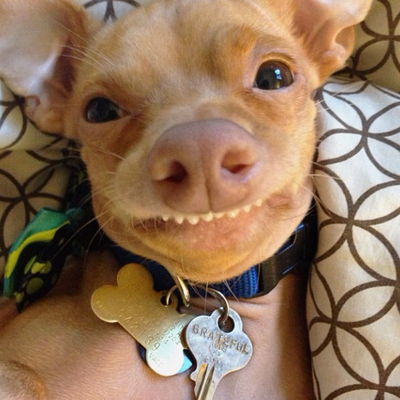 Picture: instagram.com/tunameltsmyheart#
Tuna the Chiweenie pup is one of the most popular pooches on the internet, with over half a million followers on his Instagram account. He enjoys posing for photographs, and is a particularly well travelled dog, having been snapped in a variety of glamorous locations and even on an aeroplane. He has a wide collection of scarves to help him out in the colder months, and an aggressive overbite which means his top teeth are on permanent display. Bless.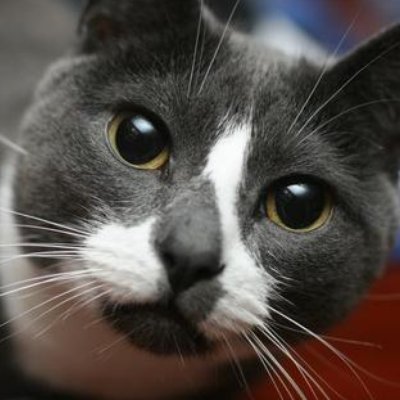 Picture: twitter.com/sockington
Over 1.3 million Tweeters follow Sockington the cat for his big bad attitude. A fan of the CAPS LOCK key, Sockington pulls no punchers when he's in one of his moods. He's prone to angry outbursts if the quality of his fish supper isn't up to scratch and has absolutely no respect whatsoever for his owners: "what is the current daily limit on wrecking things WHAT DID YOU SAY well I suggest holding off visiting the dining room until tomorrow."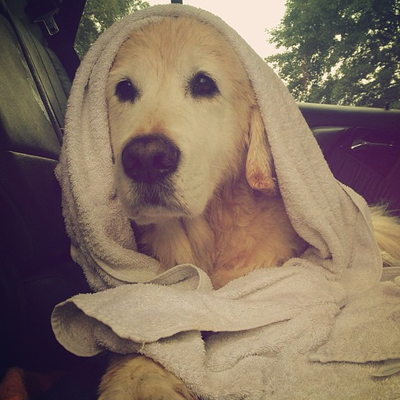 Picture: instagram.com/ciscolo
Cisco is a Golden Retriever from Germany who knows how to enjoys life, and shares his adventures with his 40,000+ Instagram followers. He is one chilled out canine, and loves nothing better than a bracing country walk or a splash in the lake. His adventures have made it into a book, written by his owner as a tribute to her amazing pet.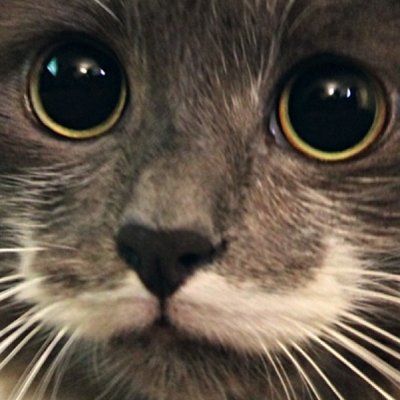 Picture: facebook.com/HamiltonTheHipsterCat
Hamilton is a rescue cat with a heart of gold, frequently sharing pictures of cats who need good homes in the hope that one of his 43,000+ Facebook friends will adopt them. When he's not trying to save the world he's posting selfies of himself wearing bow ties and kicking back with a slice of pizza.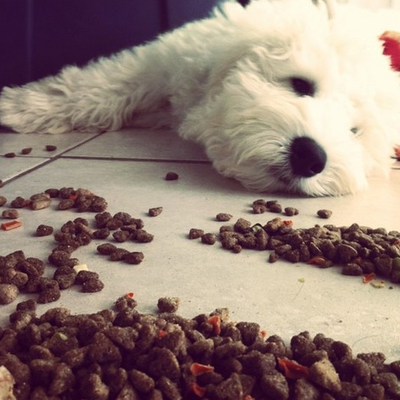 Pictures: twitter.com/NapatheDog
Napa from New England is a mini Goldendoodle, but what he lacks in size he makes up for in sass and attitude. As well as sharing with his 1,000+ followers interesting articles he finds on the internet (recipes for dog birthday cakes, advice for owners on choosing the right dog insurance), he is a regular reviewer of doggie products. Manufacturers of dog toys beware - if Napa doesn't like your goods, he doesn't mince his words.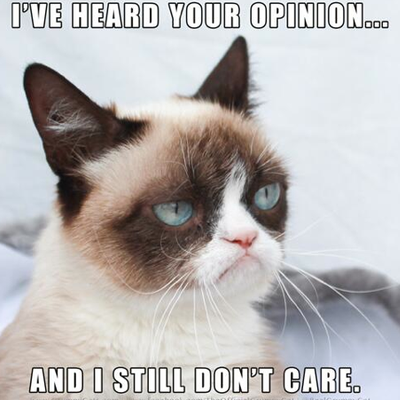 Picture: twitter.com/RealGrumpyCat
Grumpy cat is, quite simply, an internet phenomenon. With over 100,000 Twitter followers including Paris Hilton, Jonathan Ross and Heart's very own Lucy Horobin, Grumpy Cat's famously miserable memes ('Free coffee...how awful', 'I don't like days that end in Y') have earned him a place on the cover of the New York Times magazine!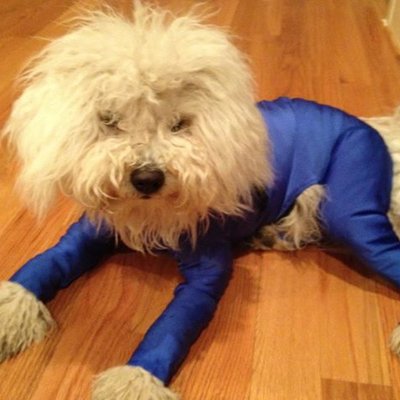 Picture: facebook.com/beast.the.dog
With 1.5 million Facebook friends and counting, Beast the Hungarian Puli is the most popular pooch on the internet. His owner is Facebook founder Mark Zuckerberg, so he's definitely had a helping hand in the social media stakes, but Beast hasn't let success go to his head. He still enjoys hanging with his girlfriend Cupcake, sitting and staying for Bison steak and chasing sheep. And his concerns and worries are still those of a regular dog: "Dad is letting me sleep on his pillow. He never lets me sleep on his pillow. I think I'm going to get neutered tomorrow."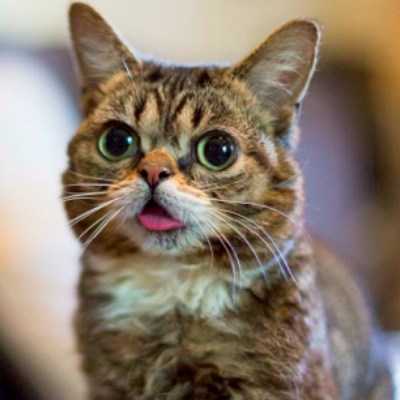 Picture: twitter.com/IAMLILBUB
Bub's permanently sticky out tongue have earned him cult status, with his popularity (he has over 20,000 Twitter followers) extending beyond cyberspace - he has a picture book (Lil Bub's Lil Book: The Extraordinary Life Of The Most Amazing Cat On The Planet). He enjoys photoshoots, and has a lot of confidence, describing himself on Twitter as "the only true rock 'n' roll kitty).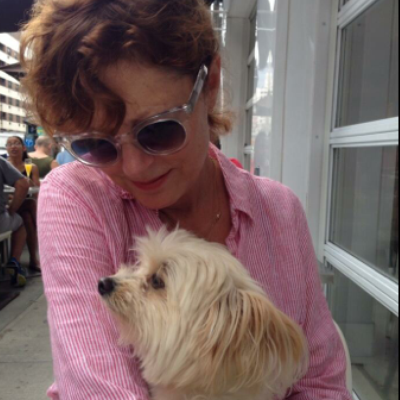 Picture: twitter.com/mspennypuppy
Having an Oscar-winning actress as an owner comes with its advantages and Susan Sarandon's dog Penny Lane certainly makes the most of them. When she isn't jetting off to red carpet events with mum, she's chilling with her mate Ralph Fiennes, swapping Twitter chat with celebrity follower Kelly Osbourne or partaking in cuisine worth of a high glamour pooch - tuna salad and fruity shakes.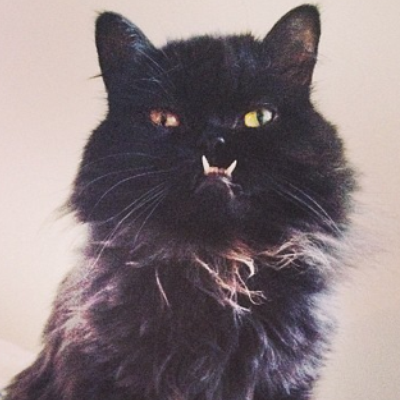 Picture: instagram.com/princessmonstertruck
Princess Monster Truck is a New York rescue cat whose jaw condition means her bottom teeth are always visible. But this hasn't stopped her amassing over 40,000 followers on her Instagram page, which posts pictures of PMT in a variety of poses. Her popularity has spawned a spinoff site, selling ladies and gents tank tops emblazoned with, yep you guessed it, Lady Monster Truck.