Emma Bunton Celebrates Saturday With Ant & Dec - Listen Again!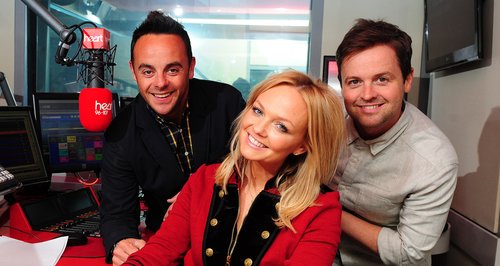 Catch TV's two favourite personalities as they join your favourite Spice Girl for a very special Celebrate Saturday.
If you missed the show, you can catch all the best bits below... including the most embarrassing thing that's ever happened to Ant on live TV and what the boys guilty pleasures are!
We asked you for your questions for Emma and the boys and you definitely didn't disappoint!
The guys go back a long way...
In fact the boys first met Emma at her 18th birthday party, 20 years ago!
"When the three of us get together...it ends in disaster or injury!"
The three amigos are known for causing a bit of a stir when they get together. One night Emma even broke her foot on a night out... but that didn't stop her dancing the night away anyway!
"Congratulations on your two BAFTAs!"
Find out why the boys partly credit Emma for winning their BAFTA for the last series of 'Saturday Night Takeaway'!
The 90s Music Quiz.
It's a well known fact that the boys love a bit of competition, so Ant takes on Dec in a fun 90s quiz... but there's a catch... the loser has to pay for the pizza!
The guys reveal their guilty pleasures.
Heart listener Joe asks the guys for their guilty pleasures... find out what they had to say below!
The guys tuck into some well earned pizza on the Celebrate Saturday Takeaway Takeover!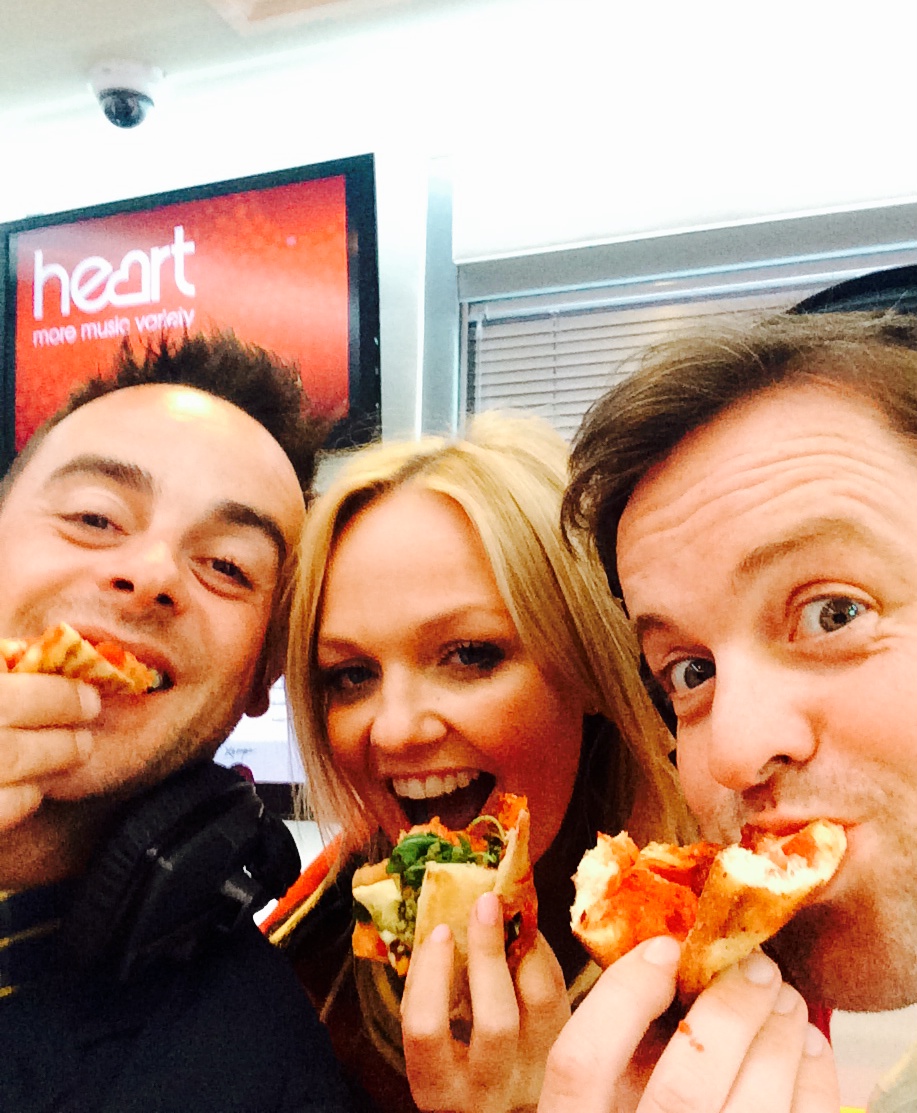 They all have one, but Ant's is a little bit longer than Emma's... check out what they guys have been measuring below:
Heart listener Lisa gets the surprise of her life, when she gets a phone call from Emma and her two biggest idols!
And singer Ashley Roberts has a surprise message for Emma and the boys!
We all love a bit of Karaoke... but what song would the boys belt out in the booth?
Have a listen to their beautiful renditions of some classic tunes:
Ant and Dec hit the road for their Takeaway Tour!
Find out what they're most looking forward to and hear all about the amazing prizes they'll be giving away. We can't wait for this one!