We Say Good Bye To Downton Abbey (Sob!)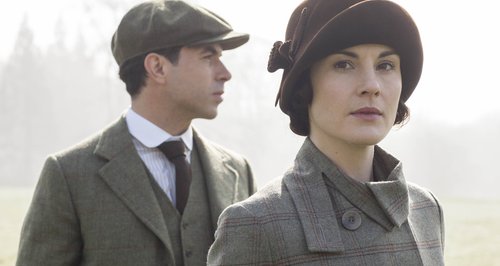 The hit period drama is set to end after the sixth series.
Update:
A new report seems to confirm that the ITV drama will be ending after the next series. The show will end this year, reports 'The Mirror', as the cast look to their next movements.
A source reportedly told the paper: "It's an open secret that Downton is ending this year."
We wonder what roles the actors and actresses will be going on to, with reports their agents are already seeking new work for them, potentially in the States.
We caught up with Michelle Dockery about a rather sexy Season 5 of the show:
It's not long to go before 'Downton Abbey' returns to our screens and Lady Mary Crawley is facing a tough decision when choosing between two suitors, Charles Blake and Lord Gillingham, who are both vying for her hand in marriage. Michelle Dockery tells Heart all about the sex and scandal in series five.
Downton Abbey is taking a very sexy turn this series, especially with Lady Mary being forced to choose between two gorgeous suitors Charles Blake and Lord Gillingham.
I think that's what I love about the show, the fact that she is faced with those choices and that's what makes it very modern to have that in the script for the first time.
I think it's important that the viewers like what they're seeing, and that's why Downton Abbey is different from other period dramas because there is a modern element to it that somehow people warm to in a different way.
Does she have the same feelings towards Gillingham as she does Blake?
Well it's never the same, I mean they're two different people, but I think deep down she is looking for love and romance but there are other things that's she has to consider she can't just marry for one reason there are other factors involved.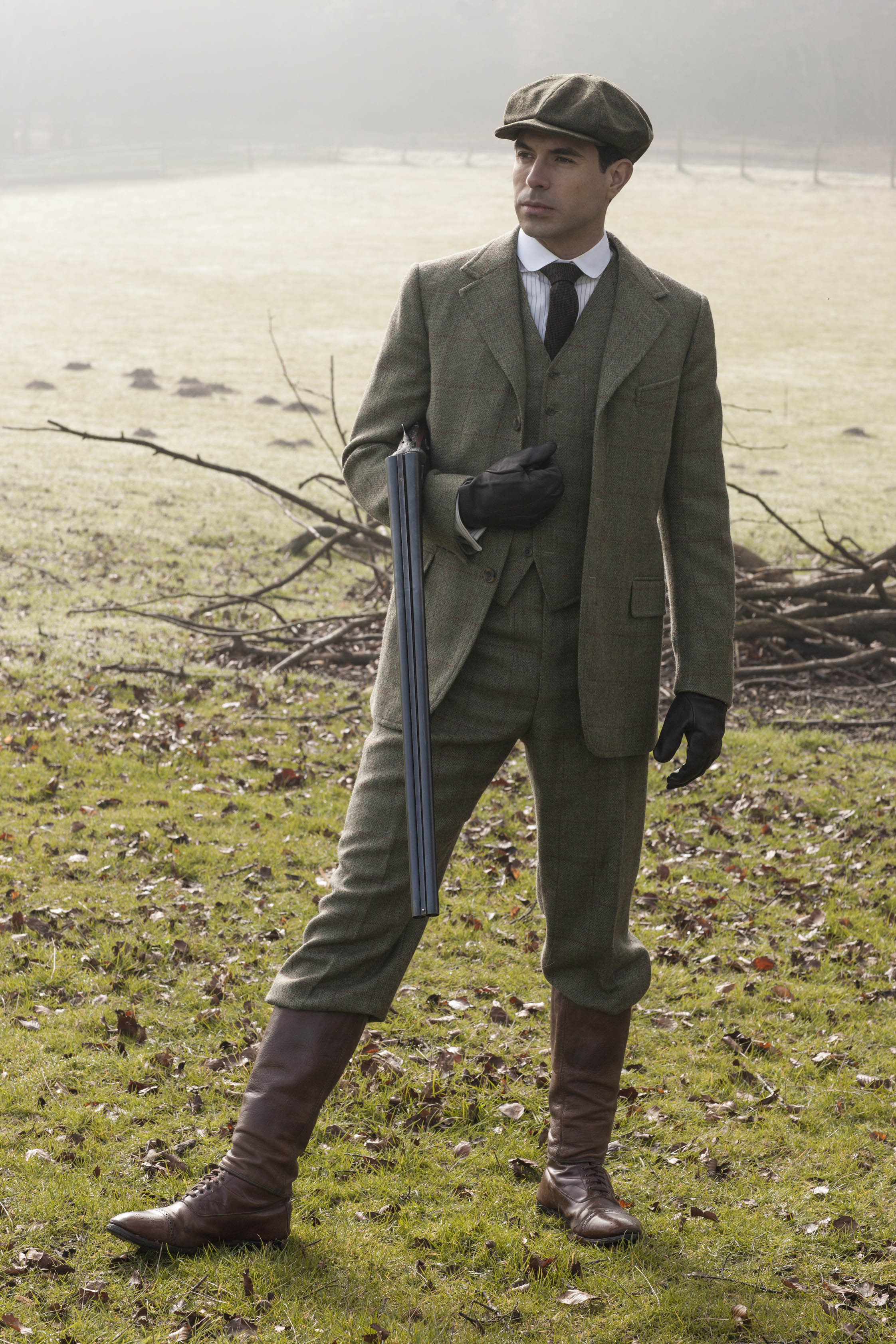 Lord Gillingham (played by Anthony Foyle) is vying for Lady Mary Crawley's hand in marriage.
How important is it to Mary that she makes the right decision?
Mary's not stupid, she knows that if she jumps into a marriage very quickly it could end in divorce - I mean people were getting divorced at the time - but for someone in her position to go through a divorce it just wasn't the done thing and she wants to make the right choice.
One of Mary's suitors wants to get to know her a bit more intimately in the bedroom, how have her attitudes changed towards sex in this series?
I mean she had kind of explored before with the Turkish diplomat but it was very impulsive and it was something that was in a very innocent manner. She was very vulnerable and she was curious and she did something that she really regretted, I mean she certainly didn't think that he was going to die in her bed!
Whereas this time it's a very calculated decision, she's made up her mind and she is gonna go through with it and explore having a relationship with a man before she decides. For some characters it's outrageous that she is going to do such a thing.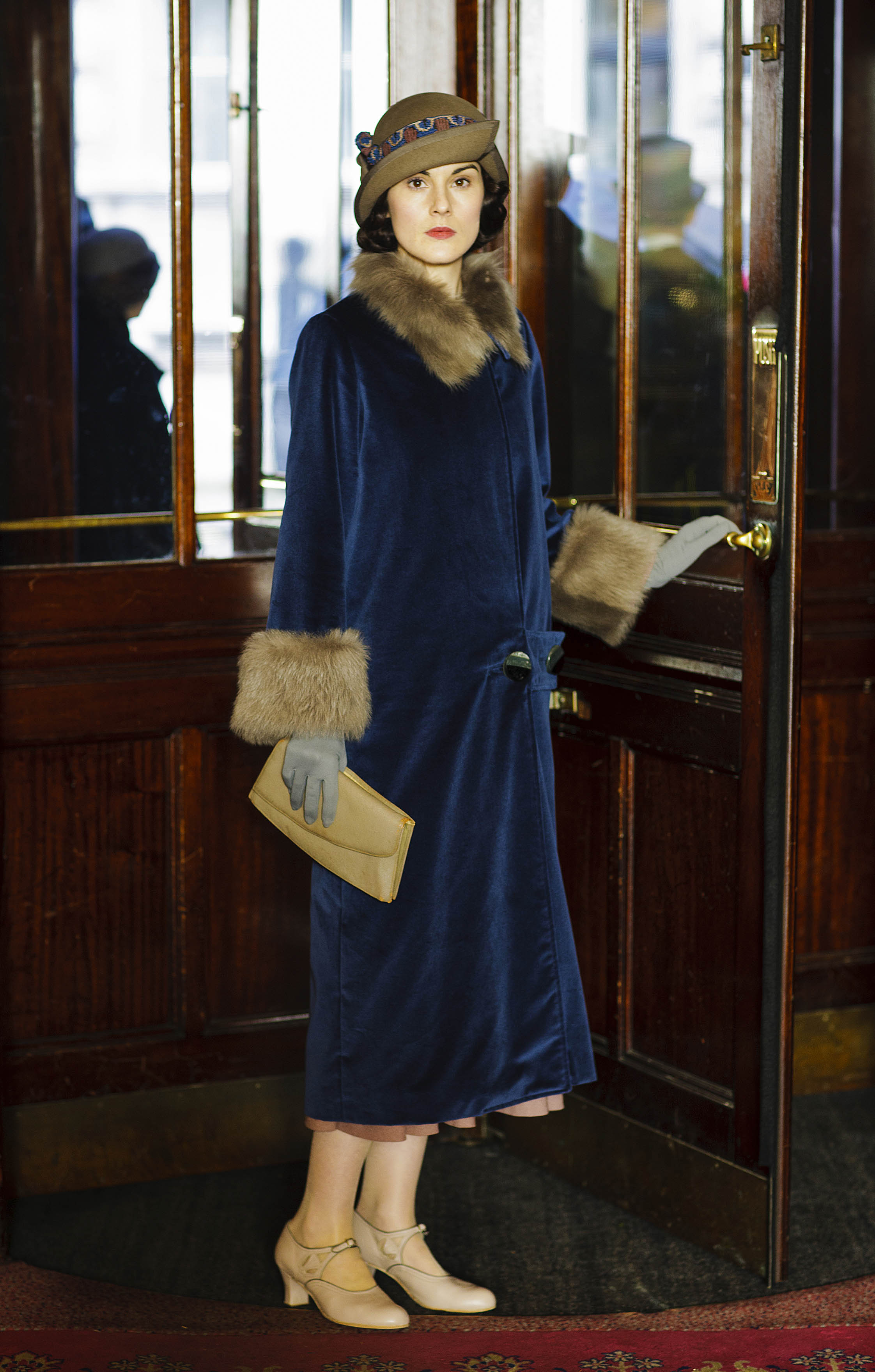 Michelle Dockery as Lady Mary Crawley
Are you happy to see Mary's bold new attitude to her love life?
Even in 1954 those decisions were being made by women you know, 'why can't I have a relationship with a man before I decide whether he is the right person for me? Especially if I have to spend the rest of my life with him I would rather know now'. It's such a lovely journey that she's come to and that she has gone from that character that she was in the first series.
Do you think Mary will be taking more of a stance on women's rights in the future?
I think Mary is a home girl, for her its more the immediate responsibility that she has now the important thing to her is the estate and the future of Downton and her son most importantly. I think if she was to go outside of that she would get sidetracked because that essentially is her main focus.