Peacehaven: Husband Gets 25 Years In Prison
29 July 2013, 12:49
A jilted husband has been jailed for a minimum of 25 years for stabbing his estranged wife to death after arming himself with knives given to them as a wedding present.
A judge told Ty Medland, 26, he was responsible for the "frenzied and savage'' murder of Samantha Medland in public.

Medland used one of four knives he concealed on himself to launch the attack on 24-year-old Mrs Medland in central Brighton, East Sussex.

Before the attack, Medland uploaded to his Facebook page a link to a series of graphic pictures and videos of the couple having sex.

A message he wrote accompanying the link referred to Mrs Medland as "the cheating, lying, unloyal whore who destroyed everything I loved and believe in''.

A two-week trial at Lewes Crown Court heard that she had become close to another man and had rebuffed her husband's repeated attempts to patch up their marriage.

Medland, described as a "petulant, self-centred man'' incapable of dealing with rejection, knifed her to death as she collected belongings from him near her workplace in Queen Square, Brighton, on February 17.

Medland, of Cavell Avenue, Peacehaven, had pleaded guilty to manslaughter on the grounds of diminished responsibility but on Friday he was convicted of murder.
Judge Anthony Scott-Gall said Medland could not accept his estranged wife's decision that their marriage was over.

The judge said: "I am satisfied, as were the jury, that you couldn't accept this rejection, added to which was the suggestion in your mind that your wife had started a relationship with another man.''

Judge Scott-Gall said he accepted that tragedy had touched Medland's life before he murdered, including the death of his daughter and a miscarriage suffered by Mrs Medland.

But the judge added: "In my judgment, your motive was clear. You intended to kill your wife because a) she had rejected you and b) because you couldn't bear the prospect of her being with another man.''

The judge went on: "It's conceded that you launched a frenzied and savage attack. Her screams alerted local residents who were witness to those awful events.

"This was a brutal attack that was pre-planned. Sam's death has had a profound effect on her family. The victim impact statement was distressing reading.''

Defence counsel Graham Trembath QC said Medland was "indescribably sorry'' for his actions and that he was "desperate'' for that to be publicly known.

He said: "He knows he will live with what he has done for the rest of his life.''

Mr Trembath conceded there was very little that he could say on behalf of Medland. He said: "The fact of the matter is Ty Medland swamped himself in a deep and dark place, starting really in early 2012.

"There can be no doubt that the learning of the fact of his daughter's death and learning of the fact of the miscarriage sadly suffered by his wife were very difficult issues for him to deal with, and perhaps more difficult than might be the case for the ordinary person because we know of the personality traits as described in the psychiatrist's report.''

He added: "The reality is that, unable to deal with rejection, he must have, and probably did, fester and fester and fester. It must have become an obsessive attempt to discover what was going on.''

Mr Trembath described Medland's actions as "minutes of madness'' before he outlined mitigation on behalf of the killer.

He said he was suffering from depression and had been taking medication.

He added: "That could not justify what he did but it does, we submit, provide some backdrop of explanation as to how and why he came into the dark place and in doing what he did on that fateful evening.''

Long-haired Medland, dressed in an open-neck white shirt and dark trousers, showed no emotion as sentence was passed.

Three of the four knives he armed himself with were wedding gifts. The fourth, and the one Medland most likely used to fatally stab his wife, was a lock knife.

Medland had met his wife in central Brighton earlier on the day of the stabbing to hand over her belongings but forgot some items, including a computer hard drive with pictures and personal documents.

As he travelled on the bus to meet her for a second time with the forgotten belongings, he texted some friends. In one message, he wrote: "The only thing I want right now is murder/suicide.''

Another read: "I could make a joke about murder/suicide but that probably wouldn't be funny unless I actually did it.''

The second meeting with his wife took place in Queen Square at around 8.43pm. During an exchange between them he may have told her he intended to kill himself, jurors heard.

Prosecutor Richard Barton told the trial: "Whatever was said, it had an immediate and dramatic effect. The defendant took out one of the knives, in all probability the lock knife, and used it to stab Sam.

"She fell to the ground and, as she fell to the ground, he climbed on top of her, pinning her down with his knees.''

Ben Kennedy, a friend who had accompanied Mrs Medland, turned to see her collapsing from a distance.

He then realised "to his horror'' that, as Medland was "softly punching her'', he had a large knife in his hand, Mr Barton told the jury.

As a large crowd gathered, Medland used a smaller knife to slash his own wrists and stab himself in the leg.

When he said he would get off his wife if he could have a cigarette, a member of the public placed one on a low wall nearby.

Police then arrived to detain Medland before he was taken to hospital. Paramedics tried to revive his wife, who was also taken to the Royal Sussex County Hospital.

Despite the efforts of medical staff, she was declared dead at 10.02pm from multiple stab wounds, including to her scalp, forehead, cheeks, neck, abdomen and back.

Two of the stab wounds penetrated major arteries, one in her shoulder and one in her abdomen, with a pathologist concluding she bled to death from those injuries.

Toxicology tests found no alcohol or drugs in either Medland or his wife. The court heard that Medland was aware of her growing bond with another man because he had accessed her Facebook account.

Medland first met his wife at a club in Luton, Bedfordshire, on November 19 2010 after he travelled up from his home in Sussex to meet a friend.

They "hit it off almost immediately'' through their shared love of heavy metal and computers and, just over a month later, on Christmas Day 2010, they got engaged.

Two months later, Medland left Sussex to move in with her in Luton.

Medland had trouble finding work in Bedfordshire and, when his wife ran into difficulties with her job at a hotel, the couple moved to Sussex to live with his mother, Janet Medland.

In the same period, Mrs Medland fell pregnant, but by January last year, at the time of her first scan, it emerged that she had miscarried, placing a strain on their relationship.

Mr Barton said Medland was hit with further bad news around the same time with the death of his daughter from a previous relationship.

He started to suffer from depression. Mrs Medland, on the other hand, "seemed to deal with things rather better''.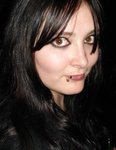 She gained new work at warranty company Domestic & General in Brighton, initially as a call handler, before winning promotion to a supervisory role.