Tom Gives (Terrible) Love Advice
On today's show Lynsey revealed that at least half of us have experienced love at first sight at some point in our lives (awww!) and men are in fact much quicker when it comes to falling in love than women are.
Lyns reckons it was pretty instant between her and husband Jim but Tom had to work at it. In fact he has 3 failsafe techniques when it comes to wooing a lady…the first is to clean up and dress sharp, the second is to take an interest in her likes and dislikes and the third (which he refers to as defcon 3) is to serenade her. As luck would have it Tom had his guitar in the car so there was literally no stopping him from showing Lynsey exactly what he means…hear his efforts below, just make sure you're not eating at the time!
The gorgeous Emma Bunton was back this morning with another chance for you to win £5000 worth of holiday essentials thanks to The Sun…and Sue was today's lucky lady! Make sure you're listening tomorrow from 7am for your last chance to grab this amazing prize.
And there's a new online craze sweeping the nation…and it involves face-swapping! You take two celebrities and paste one face onto the other one's body and vice versa. There was a massive shortage of celebrities in the studio this morning so Tom & Lynsey had to oblige. Check out the hideous results here…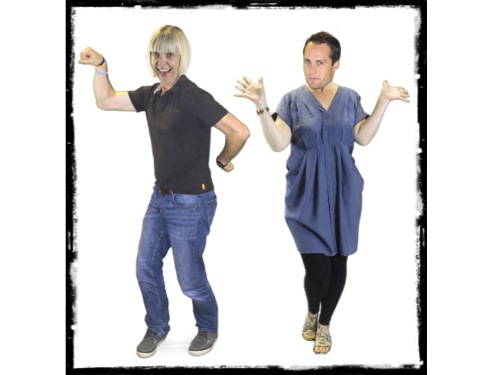 ON TOMORROW'S SHOW
On tomorrow's show it's your final chance to bag £5000 worth of holiday essentials plus we'll be telling you what the coolest man in showbiz gets up to behind closed doors!