Is Tom a Poser?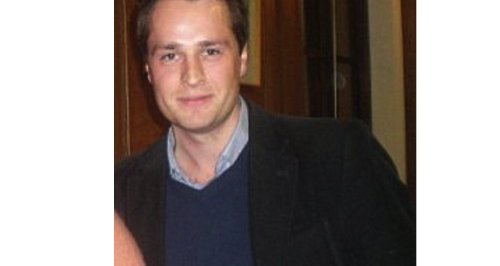 Friday you say? Hell yeah!!!!
It was the final day of our big Sun competition and Debbie was today's happy winner of £5000 worth of holiday essentials. Enjoy those goodies Deb!
Tom & Lyns got talking about the pictures people post of themselves on Facebook…apparently 40% of us use airbrushing or Photoshop to alter their images before they use them. Lynsey admitted that she will sometimes crop bits off her photos…like a bingo wing for example! Tom claims he really isn't bothered about his photos and nine times out of ten will just stick any old picture up with a devil-may-care 'that'll do' attitude. Yeah right Tommy…whatever you say! Lyns was quick to point out that Tom is one of the vainest people she knows and is bound to think 'WOW I look GOOOOOOOD' about any photo he posts.
She nicked his profile picture from his personal Facebook page and stuck it on the Heart page…here's what some of you said about it!
Sam said "If it was a profile pic for a dating site, I would give him a wink"
Angela said "Lovely face, needs a wardrobe makeover lol! X"
Steven said "You dress like a school teacher lol"
Also today we heard about the dangers the posties of Eastbourne are currently dealing with…and it's no laughing matter (well it is a tiny bit funny!).
EASTBOURNE POSTIES GET ATTACKED BY SEAGULS
NEXT WEEK ON HEART BREAKFAST
All next week on Heart Breakfast we will be giving you…yes YOU…the chance to win VIP tickets to see The Wanted at the SD2 Festival.