Tuesday: Tom's New Pet
A BIG show today..... The Heart Sussex and Surrey Facebook page hit 20,000 likes!!!!
Thanks so much to all our friends in Sussex and Surrey who have liked the page and thanks for all your fantastic comments and support for the show! Tom, Kaz and Jack thought they would share a little photo with you to say thankyou.....
We also found out from Tom what his new donkeys are like! Him and wife Maxine had the donkeys delivered to their house yesterday as a housewarming present from Jack....
Max seemed to really bond with Phil and Grant, they are very cute! They seemed to like nibbling on the garden too! However they decided two more members of the family was just not possible and the very kind folk at Washbrooks Farm have given them a lovely home.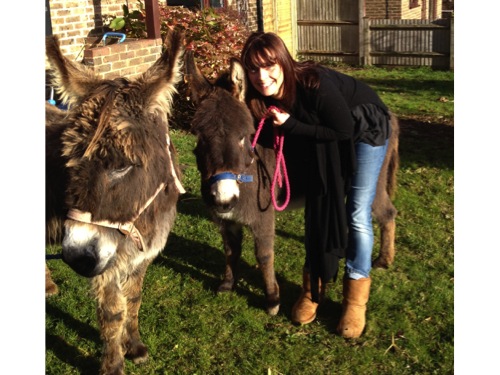 Maybe next time Jack could just take round a bottle of wine and a "New Home" card instead? Just a thought!
ON TOMORROW'S SHOW
Tomorrow on the show we need your stories. Have you ever had an un-expected bill or charge that you had no idea was coming?? Let us know!
See you in the morning :)
To find out about Pet Insurance, check out Pets in a Pickle.