The Royal Wedding on Heart
14 May 2018, 13:26 | Updated: 15 May 2018, 10:44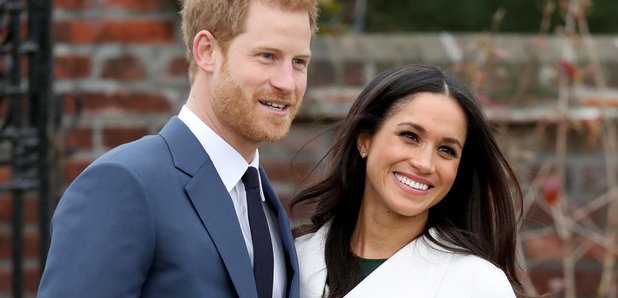 Celebrate the day with Heart!
This Saturday is the much anticipated Royal Wedding of Harry and Meghan.
Heart Breakfast with Daniel Fox is here for a special extra show this Saturday morning at 6am as we look forward to an exciting day, we'll be looking at the street parties across Hertfordshire, people going to Windsor, where you can watch it on the big screen and people who are tying the knot on Saturday as well, plus what weird merchandise can you get hold of?
We want to know what you're getting up to! Comment at the bottom of this page and let us know!
We will get you fully in the mood for a right royal day:
From 10am, Matt Wilkinson will be outside Windsor Castle as the Royal family arrives!
He'll be speaking to members of the public fortunate enough to be invited to the ceremony... and describing the scenes as hundreds of thousands of well-wishers gather to get a glimpse of the Royal couple!
From 1pm, Kevin Hughes will be on the 'Long Walk' as newlyweds, Prince Harry & Meghan pass through the town in their carriage procession! He'll have reaction from some of the people involved in their special day... Whilst Sian Welby joins the crowds to get you closer to the atmosphere on the streets of Windsor... AND to find out what people think of 'that dress!'
From 4pm, Lilah Parsons has all your reaction to the wedding of the year!

From 7pm, Toby Anstis has a special Heart Club Classics 'Royal Wedding After- party!'
So, celebrate THE FEEL GOOD EVENT OF THE YEAR!

Heart at The Royal Wedding – Saturday from 6am.