Portrait Artist Of The Year 2014
Settle down at 8pm on Tuesdays as Sky Arts cracks open a fresh tube of paint to search for a talented artist to be crowned Sky Arts Portrait Artist of the Year 2014.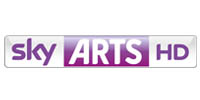 Following the success of the first series, Joan Bakewell and Frank Skinner return to present this year's competition, in which 72 finalists have just four hours to paint celebrity sitters.
The series finalists will see their work exhibited at the National Portrait Gallery for a month and the winner will be awarded a £10,000 commission for the Scottish National Portrait Gallery's permanent collection.
Discover more about Portrait Artist Of The Year on Sky Arts
Discover more about all of Sky's great new shows