Eyebrow Shaping: Wax, Thread or Pluck?
Heart Beauty has trialled three different ways to keep your brows in check.
Whether you are a fan of threading, waxing or using tweezers to pluck stray hairs - your brows form the frame of your face, and it's important to keep them well-groomed if you want to accentuate your features.
Plucking
Plucking your brows is an easy, effective method that anyone can do at home. All you need is a good pair of tweezers, a decent mirror and plenty of bright light. Using this process you select exactly which hairs to remove and pull them out one by one. To achieve the perfect arch, start plucking hairs from underneath the eyebrow and follow its natural curve. Once you have achieved your desired shape, you can darken or fill in any gaps with a pencil or shadow. Heart's Online Beauty Editor Angharad Llewellyn says: "I regularly tweeze my eyebrows back into shape but for busy women finding the time can be difficult."
We tried: Special Edition Charmed Tweezerman (£26.50) and Brow Zings by Benefit (£23.50).
Waxing
Waxing is fantastic if you want a longer-lasting solution to re-shaping your brows as it removes multiple hairs from the root in one go. It is a fast process and pulls out all the finer hairs that you can easily miss when using tweezers. Nad's Facial Wand and Eyebrow Shaper is great as it can be used in the comfort of your own home. The green-coloured Natural Gel uses your own body temperature to heat up and the wand has a slim-tip applicator to ensure you get precise coverage. "Sue Ismiel, the founder of Nad's waxed my eyebrows for me and I saw a real difference" says Angharad "especially in the areas where I had missed some of the smaller hairs when I plucked. I had no need to reach for the tweezers afterwards which is a great time-saver."

We tried: Nad's Facial Wand Eyebrow Shaper (£10.10).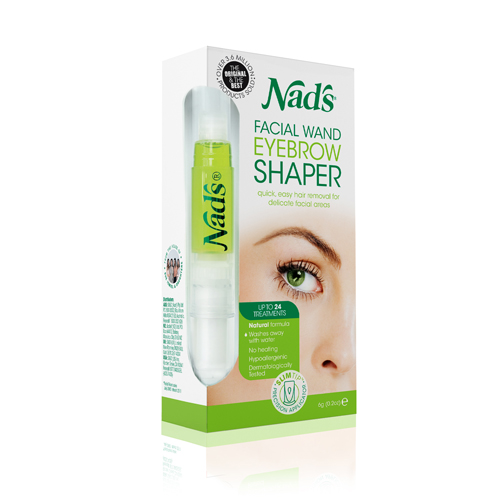 Threading
Popular in the Eastern hemisphere for its precision in shaping eyebrows, threading is now available in many salons in the UK. A technician holds the end of a cotton thread in her teeth, and loops it around her right and left hands. Using a twisting motion, the thread is then run along a row of unwanted hair, trapping them in a mini-lasso and lifting them right out of their follicles. Brow Expert Shavata Singh, who has salons all over Great Britain and Ireland, invited Heart Beauty to trial their range of treatments. "My brows were shaped at the Urban Retreat in Harrods, London by Shavata Brow Studios" says Angharad 'It was a quick and effective session. The result was a perfectly-shaped, neat and angular set. Even though I actually had hair removed, they looked thicker. The Shavata Eyebrow Pencil was great too."
We tried: Shavata Brow Studio (£17 for an eyebrow shape)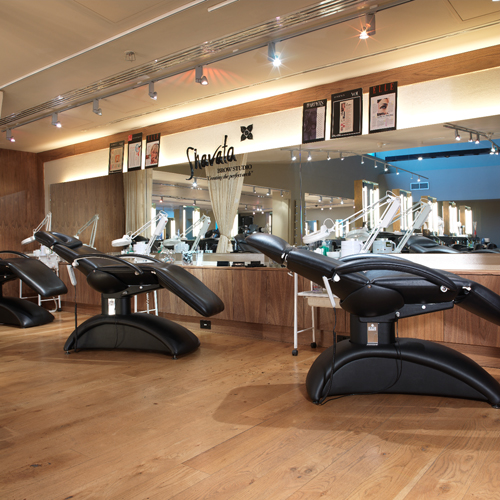 Brow Guru Shavata Singh's Top Tips For Perfect Brows:
- Tweeze a few hairs daily - whilst the hairs are short, it is easier to tell which should stay and which need to go.
- If you make a mistake, grow it out - don't correct it.
- For a total reshape, grow your brows out for as long as you can bear because the 
more you have, the greater the transformation.
- Tweeze your brows after a hot bath or shower and always in natural light.
- Remember brows are 'sisters, not twins', if you try to make your brows identical you will end up plucking them to nothing.
- Always sit in front of a large mirror and use a magnified hand held mirror, this gives you an overall realistic view.
- Just take a few hairs at a time from each side – it's much easier than doing one and then trying to copy it on the other side.
- Don't over-pluck. Hairs don't always grow back and you can run the risk of permanently losing your most flattering shape.