School Closures In Bedford, Dunstable, Luton, Milton Keynes & Northants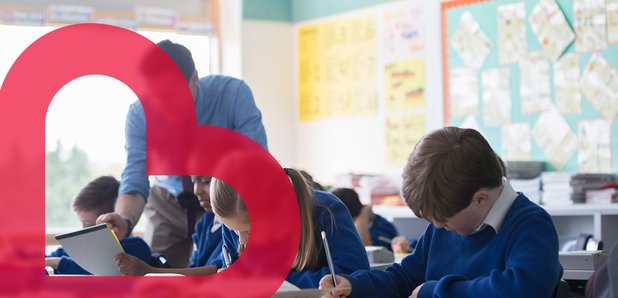 If the winter weather closes in, this is where you will find School Closure information for Herts, Beds, Bucks and Northants, plus the latest Traffic & Travel Information and Weather in 'real time'...
Keep it Heart for all your school closure information in the area. Below is the list of closures as we have it.
This list is updated constantly as we get more information into Heart. If your school isn't listed as closed, then we have not been informed of its closure by the Head Teacher.

Click the LISTEN TO HEART button above and we'll give you latest news and weather updates on the situation in the area.

Jamie Theakston and Amanda Holden will have the very latest between 06.30 and 10.00 on Heart Breakfast, and Hannah Clarkson will keep you updated on your way home between 16.00 and 19.00 and she'll have any relevant information you may need in time for the following morning.
Click on your local link below
School Closures

For full details of Luton School closures, click here
For full details of Bedford School closures, click here
For full details of Hertfordshire School closures, click here
For full details of Central Bedfordshire School closures, click here
For full details of Milton Keynes School closures, click here
For full details of Buckinghamshire School closures, click here
For full details of Northamptonshire School closures, click here
Transport - Trains
Transport - Bus
Power