Make Me A Millionaire: Watch as one Heart listener wins £1,000,000!
28 May 2021, 15:03 | Updated: 8 December 2021, 17:07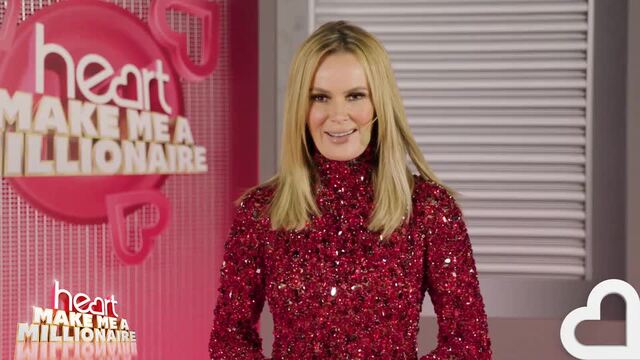 Heart Make Me A Millionaire 2021: Watch the incredible moment Shelley won £1,000,000
It was a very special day on Heart as one Heart listener won £1,000,000! See the brilliant moment Shelley won a life-changing amount of money...
One Heart listener won £1,000,000 today... congratulations Shelley!
Shelley from Northampton was made a Millionaire!
She owns a burger van, and turned down £10,000 on March 19th for a place in the Million Pound Final.
Shelley told Heart that if she won £1,000,000 she would finish the extension on her house - but she has also dreamed of owning a smallholding in Scotland, and maybe even start her own Cafe!
Her partner Nick was by her side as she chose Box 2 - and won a life-changing amount of money! The couple have been together for 25 years, and have five kids and three grandchildren.
The first person she called to tell about her win was her daughter Sydney, who told Jamie and Amanda that when her mum got the call to say she had been selected to play Make Me A Millionaire back in March, she picked it up thinking it was an order for a burger!
Family is so important for the big-hearted nan, and she has revealed that she plans to make a donation to Great Ormond Street Hospital.
They have treated two of her poorly young relatives, and saved her dad's life in 2013 with open heart surgery.
After losing both her grandparents in 2013, she's grateful she didn't lose her dad too.
Shelley knows that no amount of money would be able to thank them for keeping her dad around, but it would mean the world to her to be able to say thank you.
Watch the Make Me A Millionaire Grand Final
Check out the Heart Make Me A Millionaire Final live blog!
Looking for the Make Me A Millionaire T&Cs? All the rules are HERE