As the Queen and Prince Philip celebrate their 71st anniversary, here's 18 facts about their wedding
20 November 2018, 17:35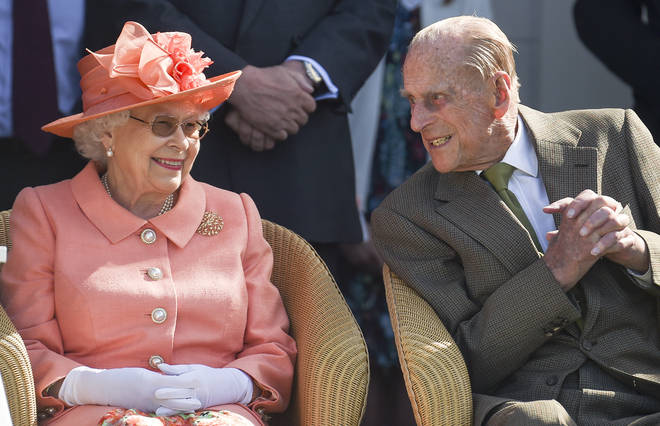 With over 71 years married in the public eye, the Queen and Prince Philip are celebrating a lifetime of happiness.
The then Princess Elibzaeth first met Prince Philip in 1934 while both were attending the wedding of Princess Marina of Greece and Denmark to Prince George, Duke of Kent.
Announcing their engagement in July 1947, Elizabeth and Philip's wedding took place just four months later, with the loved-up tying the knot at 10:30am on 20 November 1947.
Here's 18 facts about their show-stopping wedding that thrilled the nation in post-war Britain:
- The Queen became the 10th member of The Royal Family to be married at Westminster Abbey.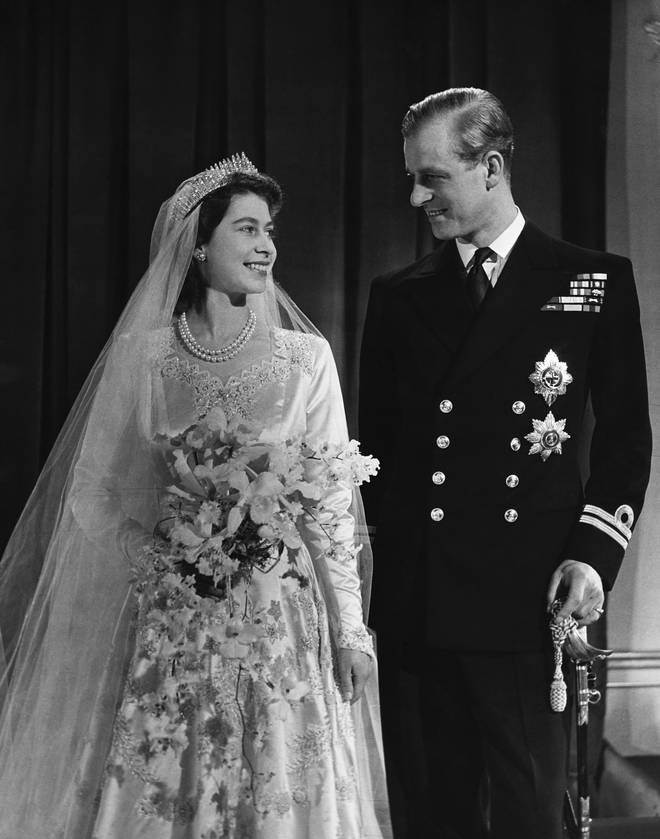 - Princess Elizabeth's bridal party consisted of eight loyal bridesmaids with her sister Princess Margaret leading the pack.
- 2,000 guests were invited to the ceremony that captured the world's attention.
- Over 200 MILLION people listened to the ceremony after it was recorded and broadcast by the BBC.
- The choir was made up of a whopping 91 singers with the abbey choir being joined by the choirs of St George's Chapel in Windsor and the Chapel Royal.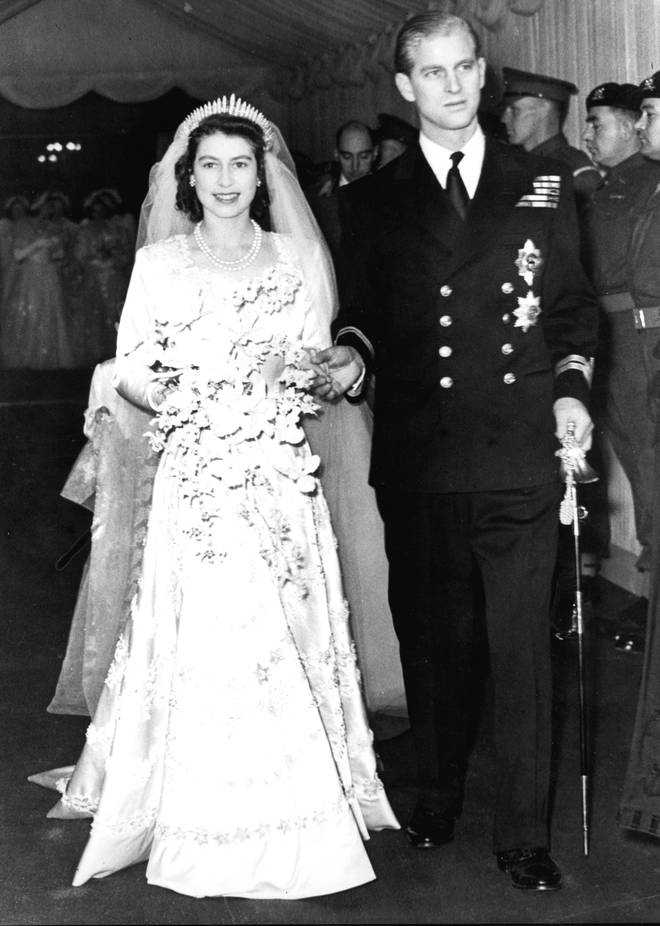 - Because of the post-war rationing rules, Elizabeth had to use clothing coupons to purchase her wedding gown.
- Loyal members of the public sent in their own coupons in a bid to help the Queen get the dress of her dreams, but the coupons all had to be returned as it would have been illegal to use them.
- The tiara was lent to Elizabeth but tragedy struck when the frame of the diamond broke as it was being put on during the morning of the wedding and had to be quickly repaired.
- Following the wedding, Princess Elizabeth's wedding dress was put on exhibition at St James's Palace before going on an extensive tour across the UK visiting major cities.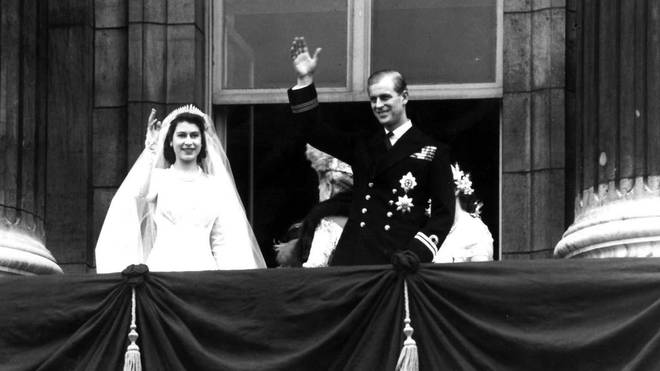 - After the service a wedding breakfast was held in the Ball-Supper Room at Buckingham Palace.
- The menu for the meal consisted of dishes named after the couple, including: Filet de Sole Mountbatten, Perdreau en Casserole, Bombe Glacee Princess Elizabeth.
- Elizabeth and Philip received over 2,500 wedding presents from all around the world.
- They had also been sent around 10,000 telegrams of congratulations.
- Gifts included a picnic case from Princess Margaret and a bookcase from Queen Mary. Other gifts were a sewing machine and a fridge. Along with the wedding dress, these gifts were also put on display following the happy day.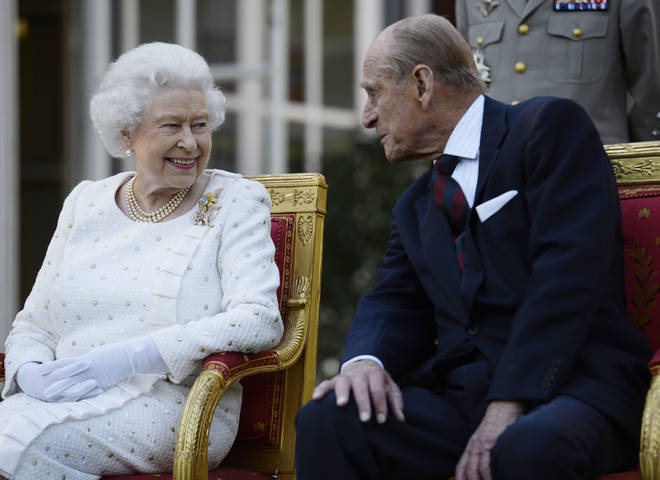 - The wedding cake was four tiers high, measuring in at an impressive nine feet high.
- The cake used ingredients from all around the world which inspired the name 'The 10,000 Mile Cake' thanks to sugar from the Girl Guides in Australia.
- They spent their honeymoon at Birkhall on the Balmoral Estate.
- In 2007, The Queen became the first British Monarch to reach a Diamond wedding anniversary.