How do the royals celebrate Christmas? The Queen's festive traditions revealed...
30 November 2018, 15:54 | Updated: 3 December 2018, 12:04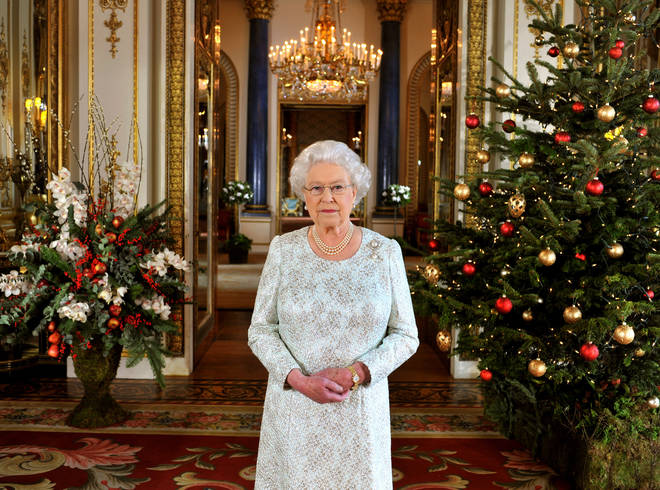 While we all tuck into a turkey lunch, the Queen hosts her family for a festive gathering.
Where do the royal family spend Christmas?
The royal family spends Christmas at the Queen's grand country home, the Sandringham Estate in Norfolk.
Prince Phillip will arrive with the Queen around a week before Christmas, with other guests arriving from 23rd December.
Members of the family arrive at different times, depending on their status within the family. It's thought that Prince Charles and the Duchess of Cornwall will be the last to arrive.
The whole family attend a traditional church service as St Mary's Magdalene - a 16th century church visited by Queen Victoria.
After the 45 minute service the royals will greet crowds lined outside.
Then it's back home for a huge roast lunch at 1pm, before they all watch the Queen's Speech broadcast at 3pm.
Who does the Queen give gifts to?
While it's previously been reported that the Queen has been given private access to Harrods to do her Christmas shopping - it's thought that gifts between royals are usually smaller in value but higher in thought.
Kate Middleton has told how she was stuck finding a present for the Queen, so instead decided to recreate her grandmother's chutney recipe.
The official website for the Royal Family claims that the Queen purchases over 1500 Christmas puddings for loyal staff at the royal residencies. Each pudding is accompanied with a greeting card from The Queen and The Duke of Edinburgh.
The Queen also gifts Christmas trees each year to Westminster Abbey, St. Paul's Cathedral, St. Giles' Cathedral and the Canongate Kirk in Edinburgh.
The royals exchange their gifts on Christmas Eve, the traditional Germanic way, following a luxurious afternoon tea.