Kate Middleton scar: How the Duchess of Cambridge got the mark on her head
24 October 2018, 12:10 | Updated: 24 October 2018, 12:49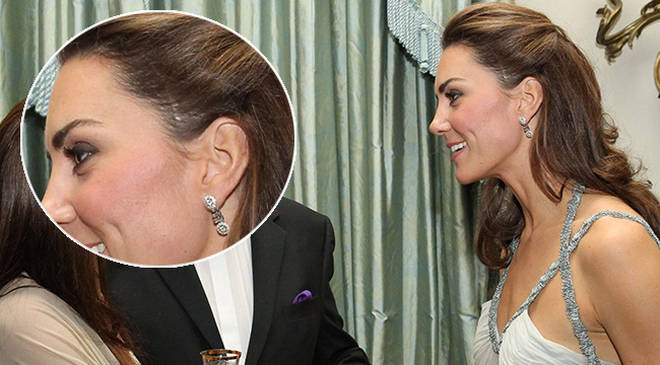 The Duchess of Cambridge rarely wears her hair up to hide the scar just next to her hairline.
Kate Middleton is rarely seen with her hair up and that could be due to a scar on the left side of her head.
The Duchess of Cambridge is for the most part seen with her brunette locks down but on the rare occasion she sports an up do, a scar can be spotted just inside her hairline. So how did Kate get her scar?
Read more: Kate Middleton stuns in Princess Diana's tiara as she attends state banquet
Following her attendance at a charity event at Clarence House in 2011, where she didn't sport her usual bouncy blow dry, royal fans were able to spot the appearance of the scar on her head and were left slightly concerned.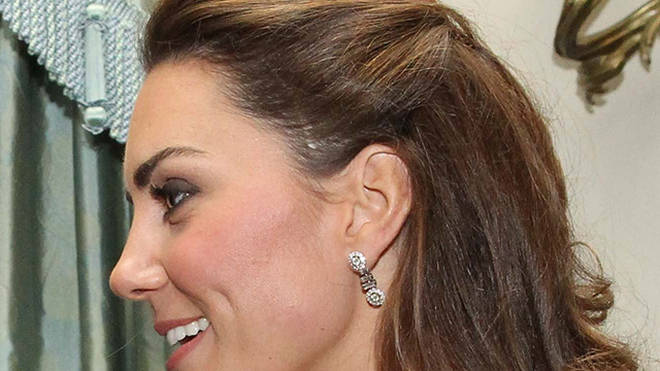 It led many fans to speculate whether she had been under a serious operation in the past although some fans thought they could just be hair extensions.
To put fans minds at ease a spokesman for the Duchess of Cambridge issued a statement on behalf of St James' Palace citing the scar as "related to a childhood operation" but didn't elaborate further.