Meghan Markle accused of losing her accent as expert reveals her elocution lessons
28 September 2018, 17:42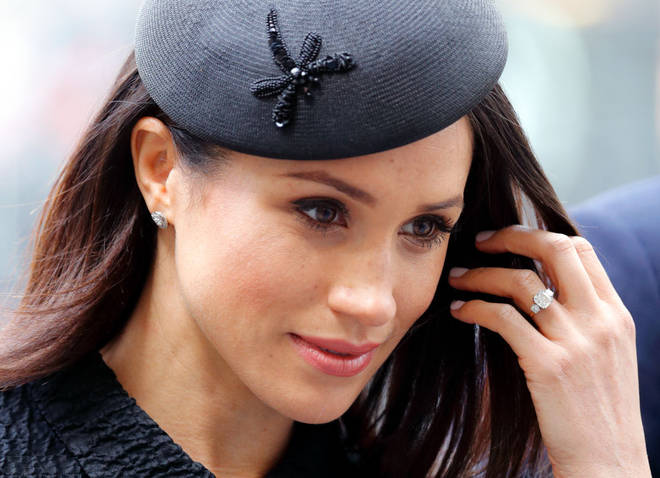 The Duchess of Cambridge's appearance in ITV documentary Queen of the World had many viewers wondering if she's losing her American accent.
Meghan Markle may have had elocution lessons to help improve her speech, an expert has claimed following her appearance in documentary Queen of The World.
The 37-year-old Duchess made a cameo in the two-part ITV documentary to comment on her and Prince Harry's new roles as ambassadors for the Common Wealth, however many viewers became distracted by how "different" her Californian accent sounded.
Now, former Royal Editor Duncan Larcombe has weighed in on whether Meg really has had elocution lessons, claiming it's likely she has been given tutoring in public speaking much like Kate Middleton did before her wedding to Prince William in 2011.
"This is not a surprise because the Duchess of Cambridge has had advice on similar aspects of public speaking however, it is a little different in Meghan's case," Larcombe explained to Elle magazine.
However, for those claiming her accent has changed, Duncan says it's quite the opposite claiming that Meg is "keen to preserve her American accent, and has no desire to start talking and sounding like she was born and bred in upper crust English circles."
Having lived in the UK for nearly a year now, another expert says it's normal to start adopting English sounding tones in her speech.
"It's absolutely normal for a human being to take on the accent of the people around them when they want to belong to that group," dialect coach Pamela Vanderway told The Guardian.
"Accents are one of the ways human beings identify as being part of a group."[In] Meghan's situation, she is representing the royal family, so she's part of England."So there's a particular pull for her to take on that way of speaking [and] she may or may not be taking it on consciously."