Princess Diana's dress bought for £200 at a charity shop could fetch £100k at auction
30 November 2018, 15:17 | Updated: 3 December 2018, 10:54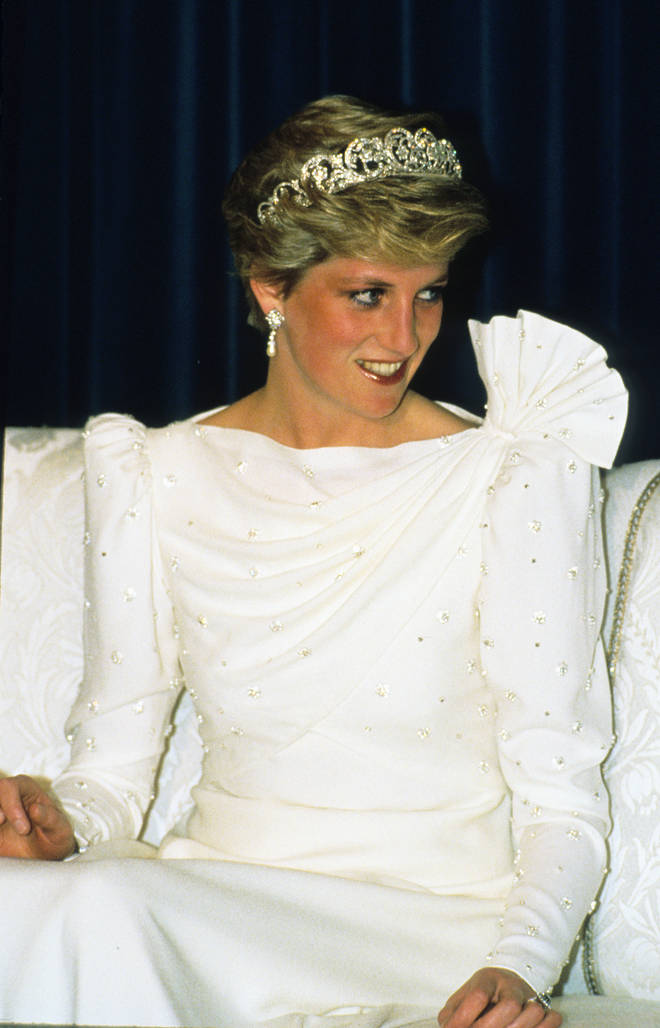 The silk gown was worn by Diana during a state visit to Bahrain in November 1986 - and is one of her most iconic gowns.
Princess Diana became a global fashion icon from the very moment she stepped into the spotlight of the royal family.
Exhibitions of her most iconic gowns have toured the world, but many still remain unaccounted for - but one designer frock is expected to fetch over £100,000 in an upcoming auction.
The white silk gown was worn by Princess Diana in November 1986 when she joined Prince Charles on an official royal visit to Bahrain.
Designed by David Emanuel the frock was donated to a used dress shop in Hereford, where it was then purchased in 1994 by a shop assistant unaware of its impressive history.
Read more: Princess Diana's traditions that live on through William and Harry...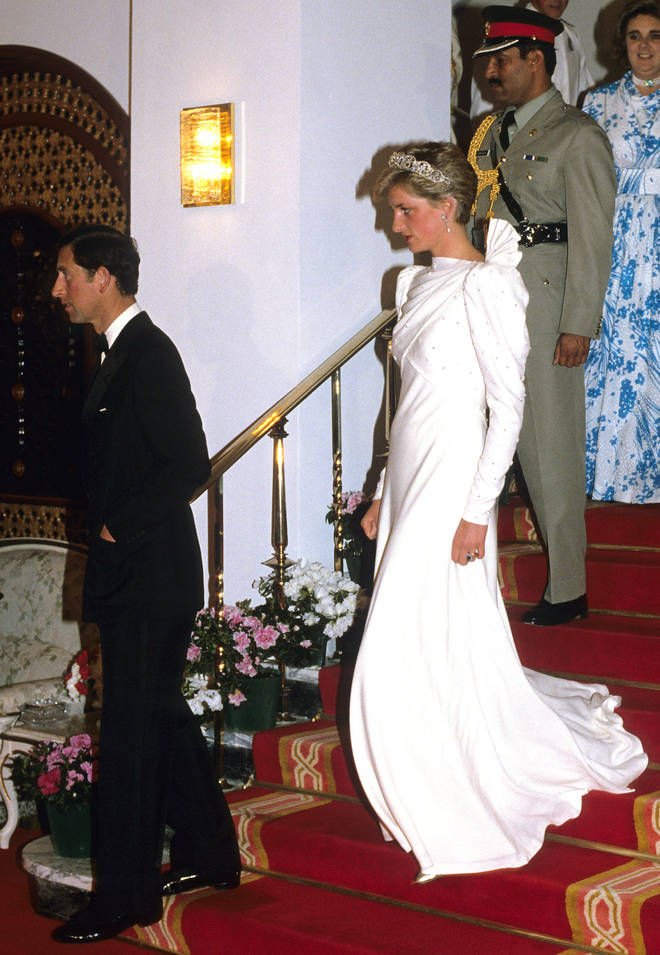 The buyer paid £200 for the silk gown and kept it in her wardrobe, unaware of its significance, until she recently saw a documentary on Diana's strip to the Gulf and noticed the dress.
It will go under the hammer with Kerry Taylor Auctions of Bermondsey, South London, where it has been given a pre-sale estimate of between £80,000 and £100,000.
The auctioneer claims there remains a huge market for items relating to Princess Diana.
She added: "Although there are millions of Princess Diana fans, there are relatively few people with the funds to afford a gown like this.
"However, it is a very important dress and we expect fierce bidding on the day... It is in perfect condition and is a unique one-off piece."