Samantha Markle asks for Meghan's forgiveness and pleas for a talk
2 October 2018, 14:34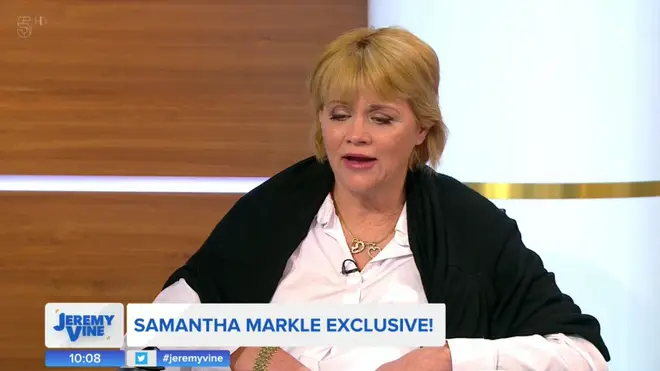 The Duchess of Sussex's half-sister Samantha is desperate to meet face-to-face with her sibling in order to work out their differences.
Samantha Markle has left Britain after failing to repair her relationship with Meghan Markle, after she offered up an apology for the things she said about her in the lead up to the royal wedding.
The 53-year-old hasn't spoken to Meghan Markle in more than a decade, however she said was keen to secure make-up talks with the royal to talk about their father's health.
Speaking on Jeremy Vine's Channel 5 show on Tuesday, she said: "I would just say that there's so much water under the bridge and so much has spun out of control that was never intended to.
"I think everybody was hurt at not being included or invited to the wedding.
"I felt it could've all been nipped in the bud had everyone been included and we all agreed to move forward with positive resolve."The hurt feelings wouldn't have snowballed but, believe it or not, it doesn't mean we don't love you any less.
"I just think that families can be this way when there's confusion and when people are hurt.
"So moving forward I apologise and I wish things could be different."
Describing her dad's health, she said he is unwell and that his breathing is "challenged", adding that she hopes he can come to the UK to meet with Meghan after he was forced to pull out of the wedding in May.
Samantha said: "I would love for him to come here. I was hoping they would whisk him over on a private plane (for the wedding).
"I think they were also concerned with his health but I think if things would have gone differently it would've been better for his heath hand better for her.
"I don't think it was intentional, they didn't understand what was going on and it had a horrible reciprocal effect. The hurt feelings continued."
Despite her public criticsm of Meghan on social media and in the press, Samantha insists he comments diddn't come from a place of jealousy.
She explained: "I was more hurt for my father . I was broken-hearted by the way things turned out. At the end of the day people are people that's the way I've always seen it, as long as she's happy that was what we wanted."