When are the Royal Family's birthdays?
24 November 2018, 17:16
The Queen gets to celebrate her birthday twice each year which is a tradition dated back to 1748 with the reign of George II.
Her Majesty Queen Elizabeth II
How old is the Queen and why does she have two birthdays?
Queen Elizabeth was born in April 1926, making her 92 years of age in 2018.
Her actual birthday is April 21, but the Queen celebrates a second birthday in June of each year - typically on the second Saturday of June.
The tradition of having a second birthday for the monarch reaches back to the reign of George II in 1748. It came about because George's birthday was in November and it was deemed too cold to host an annual parade.
The "official" second birthday is celebrated with the Trooping of the Colour procession - a parade which moves between Buckingham Palace and The Mall. The family will then usually make an appearance on the balcony of Buckingham Palace to wave to crowds of adoring public.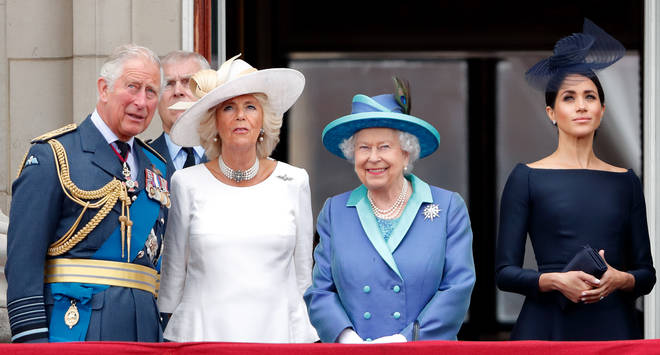 The rest of the royal family birthdays are:
- Prince Philip, Duke of Edinburgh - June 10, 1921
- Prince Charles - November 14, 1948
- Camilla, Duchess of Cornwall - July 17, 1947
- Prince William - June 21, 1982
- Kate, Duchess of Cambridge - January 9, 1982
- Prince George - 22 July, 2013
- Princess Charlotte - 2 May, 2015
- Prince Louis - 23 April, 2018
- Prince Harry - September 15, 1984
- Meghan, Duchess of Sussex - August 4, 1981
- Prince Andrew - 19 February, 1960
- Princess Beatrice - 8 August, 1988
- Princess Eugenie - 23 March, 1990
- Anne, Princess Royal - 15 August, 1950