You can now get a replica of Meghan Markle's engagement ring for £30
26 September 2018, 15:58 | Updated: 19 October 2018, 10:49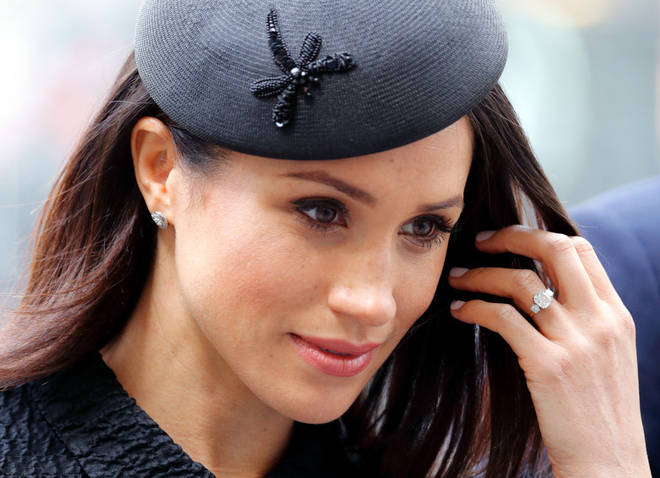 Buckingham Palace have announced they are selling a lookalike of the engagement ring Prince Harry gave to the Duchess of Sussex.
Royal watchers can now get their hands on Meghan Markle's engagement for just a fraction of the price, now that Buckingham Palace have released an official replica as part of their royal collection.
Called the Buckingham Palace Statement Ring, it comes in a white box stamped with gold lettering spelling out H and M.
Read more: Prince Harry designed Meghan Markle's stunning engagement ring for this reason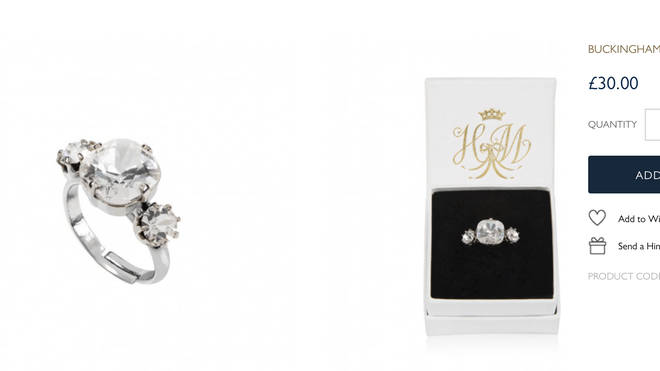 The Royal Collection shop said: "The design of this new statement range, is inspired by the engagement ring of Meghan Markle."This three crystal ring is made of sparkling crystals set on palladium plated metal. This can be worn as part of a set with matching earrings and pendant. Adjustable band."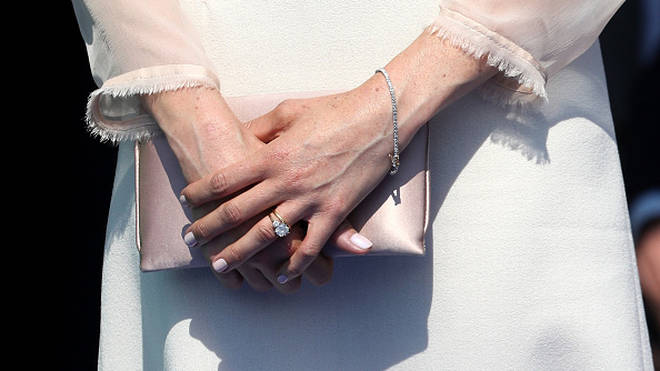 The ring might not feature real diamonds but it's the most comparable to Meghan's Welsh gold ring which reportedly cost £140,000.
Prince Harry designed the ring himself using diamonds ethically sourced from Botswana, where the couple holidayed together before getting engaged, and a larger diamond from Princess Diana's personal jewellery collection.