Meghan Markle and Prince Harry tour: The royal rules the Duke and Duchess have broken in Australia
22 October 2018, 16:13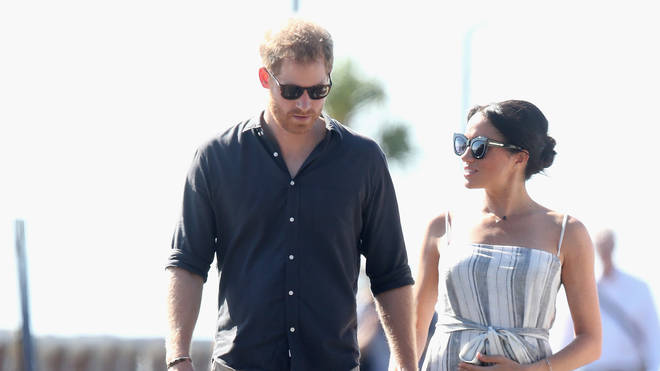 The Duke and Duchess of Sussex's royal tour of Australia has been making headlines but here are some of the rules they've broken whilst visiting the Commonwealth nation.
Meghan Markle and Prince Harry's royal tour of Australia has been causing a stir ever since they arrived in the Commonwealth country thanks to the news that the Duchess is pregnant with her first child.
Royal fans have watched the pair's first visit to Australia unfold as they headed to the English speaking country for the Invictus Games and their first official royal visit.
Read more: Meghan Markle reveals the 4.30am activity helping her sleepless nights
But Harry and Meghan have broken royal protocol more than once while on their first tour as a married couple and here's how...
No hugging the public
You wouldn't think it thanks to how often they've handed them out but members of the royal family aren't meant to hug members of the public - Princess Anne doesn't even like to shake hands with them!
During the tour of Australia both the Duke and Duchess have quite openly embraced many royal fans including a 98-year-old royal super fan and five-year-old Luke Vincent who has Down's Syndrome and stole the hearts of the world when he gave Prince Harry a huge hug.
Harry and Meghan holding hands on tour
Royal couples aren't allowed to show any public displays of affection while at official engagements but they have been spotted clutching hands on numerous occasions in Oz.
One royal fan even spotted Harry proudly holding Meghan's hand with TWO hands - because one just isn't enough when your wife is that amazing.
No royal selfies
It's against royal protocol to take photos with members of the public but the Sussex's have broken this rule while in Australia.
Meghan reportedly took a picture with teenager Sethunya Gibbons who Prince Harry remarked looked like Meghan when she was younger.