Princess Eugenie Wedding: Will Prince Philip attend Royal wedding and will he speak to Sarah Ferguson?
12 October 2018, 10:31 | Updated: 12 October 2018, 10:39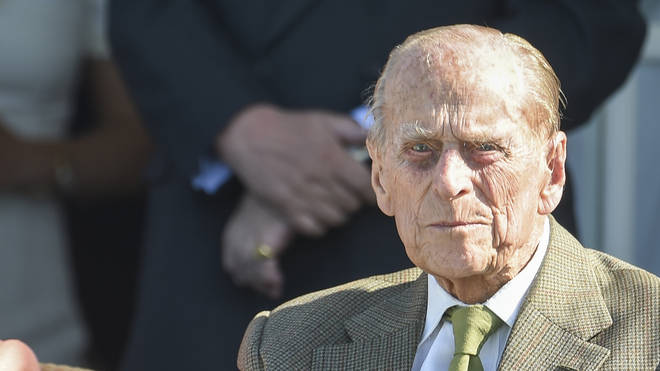 The 97-year-old has said he will "decide on the day" if he will make the trek to the church.
Prince Philip might skip granndaughter Princess Eugenie's wedding - and insiders think it's because he hates her mum.
The 97-year-old has said that he will "decide on the day" whether or not he will make the journey to St. George's chapel to watch his son Prince Andrew's youngest daughter wed Jack Brooksbank.
A source told the Telegraph: "The Duke of Edinburgh may not go to the wedding, just as he and the Queen did not attend Prince Louis christening in July.
"There's not a three line whip on these family occasions.
"Not unreasonably, when you consider his age, the Duke of Edinburgh will decide on the morning of the wedding if he's going to be there. 
Read more: Will Fergie be forced to sit with the groom's family at the Royal Wedding?
"He now very much operates on a "wake up and see how I feel" basis."
There has been a lot of speculation that the strong-willed Prince would skip the wedding so he wouldn't have a run in with his ex-daughter-in-law Sarah Ferguson.
A royal insider revealed to the Express:  "He absolutely adores Eugenie.
"He can't stand up for very long, which makes church services hard work, and he can't stand Fergie, but he wants to see Eugenie married and, if he is fit enough to be there, he will be there.".
Prince Philip has never forgiven Fergie for bringing shame on the family for being photographed having her toes sucked by Texan financial adviser John Bryan.
Read more: Inside Prince Philip and Fergie's bitter feud
Despite divorcing in 1996, Philip is the one who has harboured the most bad feelings towards the former Duchess of York.
According to royal insiders he refuses to stay in the same place as her and will likely struggle to be in such close proximity to her at the upcoming royal wedding.
It had also been reported that his hatred for her meant that Fergie would be made to sit with the groom's side of the family.