Ayda Field talks pride of seeing daughter Teddy walk down the aisle behind Princess Eugenie
19 October 2018, 09:39 | Updated: 19 October 2018, 13:41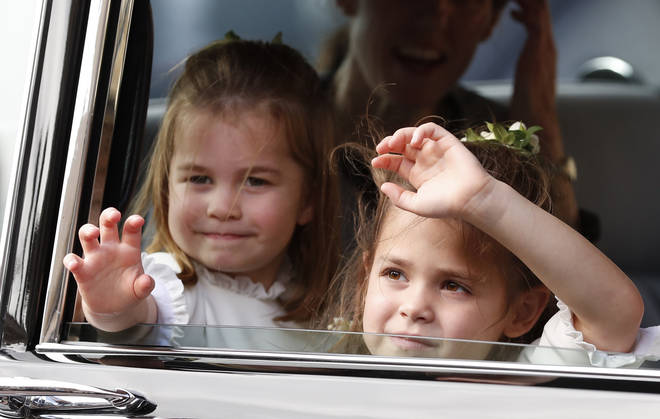 The former Loose Women star was on the Good Morning Britain sofa talking all things Royal Wedding ahead of the X Factor live finals this weekend.
Ayda Field took to the Good Morning Britain sofa this morning to to discuss the X Factor live finals and ended up gushing about the proud moment her daughter Teddy was a bridesmaid at the recent royal wedding.
Ayda Field and her husband Robbie Williams were amongst the royal and star studded guests as the nation watched Princess Eugenie wed her fiancee Jack Brooksbank.
Read more: Robbie Williams' wife Ayda claims she's the brains behind his career
But even more exciting than their invite, their daughter Teddy was one of the bridesmaids alongside the Duke and Duchess of Cambridge's children, Prince George and Princess Charlotte.
Speaking of the moment she waved Teddy off in her bridesmaid dress Ayda said: "Can I just say, when she was in the car driving off, waving out the door, I and my mother we shouted out, 'Teddy!' and she literally blanked us, she was too busy waving to the fans! So in her element waving to the crowds."
It seems that 6-year-old Teddy took it all in her stride and took her role in the big day "very seriously".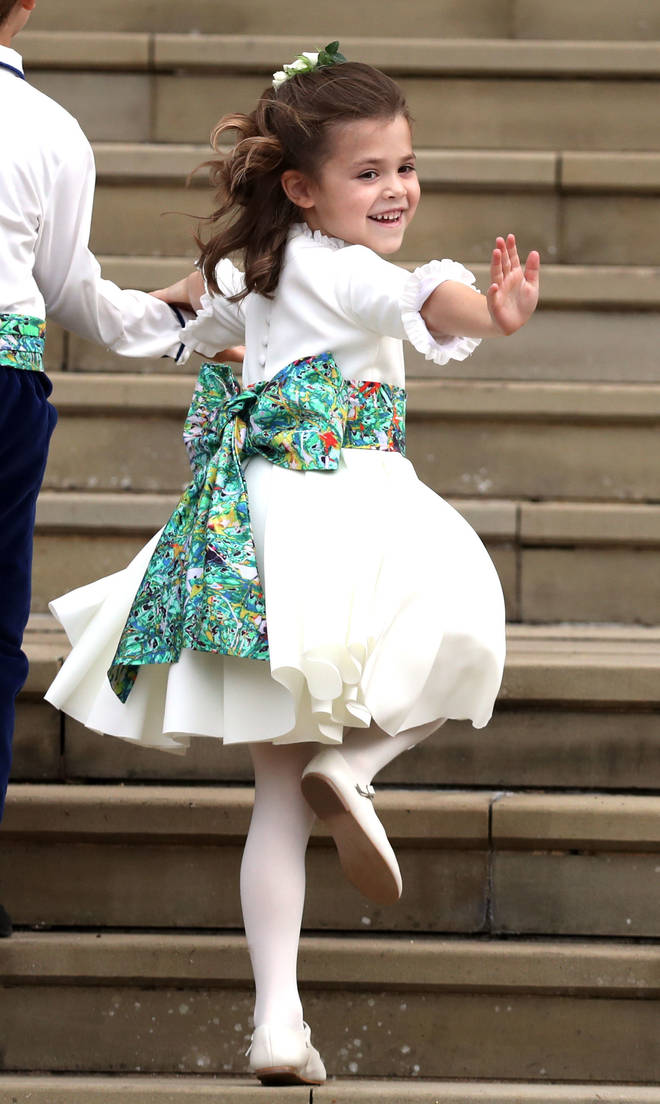 Ayda explained: "They are unpredictable those little ones. So I was like, please, please, please…. She's a mini Williams, so at any point she could have ripped off her clothes and been in her tiger pants, done something inappropriate!"
But she and husband Robbie were full of pride seeing their little one walk up the aisle in front of the royal family.
"She was just like a dream. I was so proud. When she walked up the aisle, she didn't know where I'd be standing, she saw me and she did a little cheeky smile and I got so emotional. It's such a big stage and a big moment for everybody. She owned it, I was just so proud of her."
Ayda will be starring on the X Factor live shows this weekend as the coach of the 'overs' category competing against her fellow judge's Simon Cowell, Louis Tomlinson and her hubby Robbie.