Pregnant Meghan Markle reveals the 4.30am activity helping her sleepless nights
19 October 2018, 10:29 | Updated: 22 October 2018, 16:45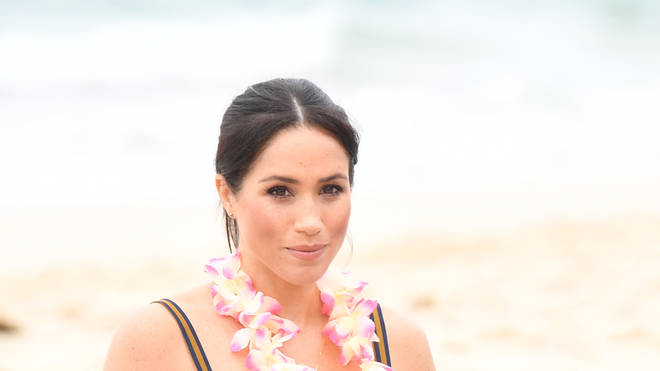 The Duchess of Sussex made the comments during a recent visit on their tour of Australia.
Meghan Markle has compared pregnancy to jet lag during a conversation during her and Prince Harry's royal tour of Australia.
The Duke and Duchess of Sussex revealed they were expecting a child on Monday 15th October whilst visiting the Commonwealth country.
During a visit to Bondi Beach she told mum-to-be Charlotte Connell about the struggles she has been facing during the early months of her pregnancy.
Read more: Meghan Markle is likely to be pregnant with twins according to an expert
She said: "Meghan told me that pregnancy was like having jet lag. She said she was up up at 4.30am this morning doing yoga in her room as she couldn't sleep. 
"It's a bit of a double whammy for her, she said, as she has both the baby and the jet lag to contend with.
"We both talked about how you feel jet lagged even though you have not travelled anywhere.
"Even in her jet lag she got up to do yoga this morning at 4.30. Physical activity like yoga and surfing is so good for healing your mind."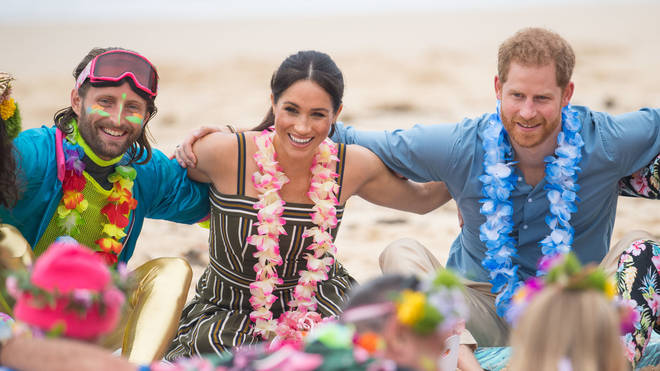 Meghan chatted to Charlotte during her and Harry's visit to the Bondi based One Wave surfing project where they took part in an 'anti bad vibes' circle.
In the announcement from Kensington Palace it was revealed that Harry and Meghan's royal baby is due on spring.