Princess Eugenie Royal Wedding: who is the florist? Flowers and bouquet details revealed
10 October 2018, 15:55 | Updated: 22 October 2018, 16:47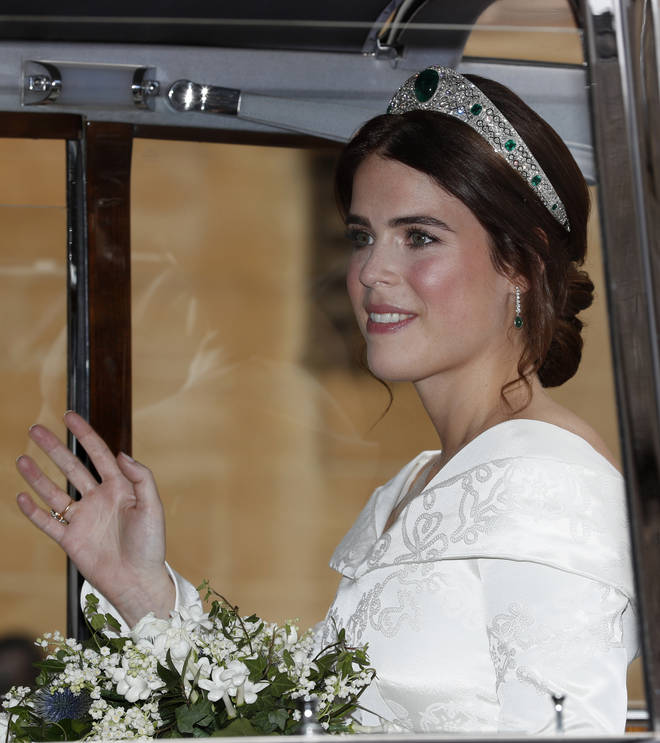 From the bridal bouquet to the venue flowers, here's what we know about Princess Eugenie's royal wedding ensemble.
Who designed Princess Eugenie's wedding bouquet?
The Queen's grand-daughter, Princess Eugenie, 28, has opted for an A-list florist for her bouquet designs.
It was reported that the royal bride-to-be hired Rob Van Helden, who has also worked for the likes of Elton John and Pierce Brosnan.
On the big day, Buckingham Palace confirmed that the bouquet was in fact designed by his sister, Patrice Van Helden Oakes.
It consisted of Lily of the Valley, Stephanotis pips, hints of baby blue thistles, white spray roses and trailing ivy.
The variety correspond with the flowers and plants Princess Eugenie and Jack Brooksbank encorporated in to the design of their official pieces of china, which include vines of ivy to signify their home at Kensington Palace, Ivy Cottage.
Sprigs of myrtle from Osbourne House are also included in the bouquet, a royal tradition.
Kate Middleton, Meghan Markle and Eugenie's mother Sarah Ferguson all included sprigs of from a plant grown from the myrtle used in the Queen's wedding bouquet in 1947.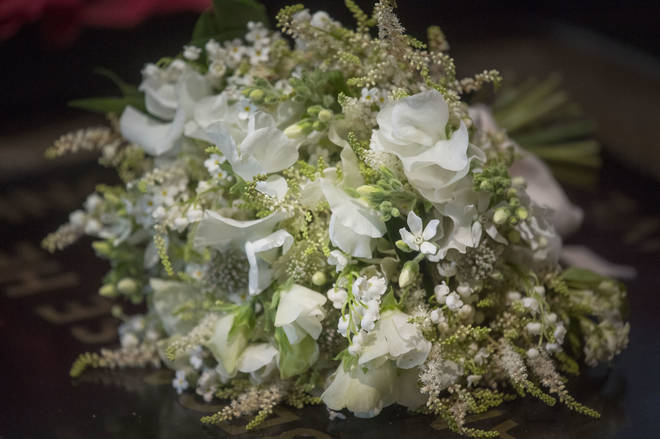 Where did the royal tradition of myrtle begin?
The tradition of carrying myrtle began after Queen Victoria was given a nosegay containing myrtle by Prince Albert's grandmother during a visit to Gotha in Germany.
In the same year, Queen Victoria and Prince Albert bought Osborne House as a family retreat, and a sprig from the posy was planted against the terrace walls, where it continues to thrive today. 
The myrtle was first carried by Queen Victoria's eldest daughter, Princess Victoria, when she married in 1858.
Read more: Princess Eugenie's wedding cake flavour revealed, and we defintely want a slice!