Kate Middleton and Prince William confess they're 'super-competitive' with each other
12 September 2023, 11:08 | Updated: 12 September 2023, 11:14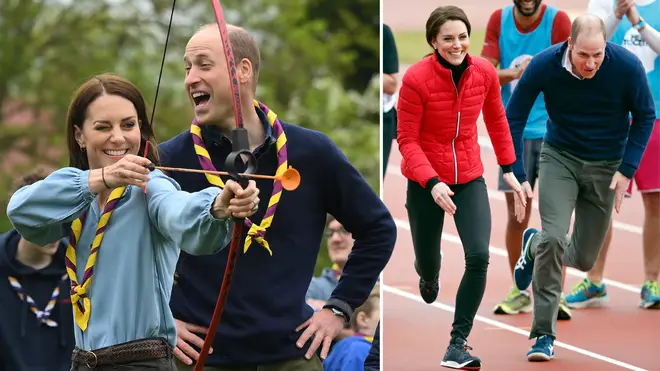 The Prince of Wales joked that he and his wife try to "out-mental" each other during sports matches.
Kate Middleton and Prince William have revealed they are "super-competitive" with each other when it comes to sports.
The married couple, both 41, opened up about their relationship during a recent recording for the podcast The Good, The Bad, And The Rugby, in which they appeared as guests alongside the Princess Royal.
During the candid interview at Windsor Castle, host Mike Tindall, who is married to Queen Elizabeth's granddaughter Zara, explained that he had seen the two go head-to-head many times.
In fact, he claimed the pair were so competitive with each other that he likened them to Monica and Chandler from Friends.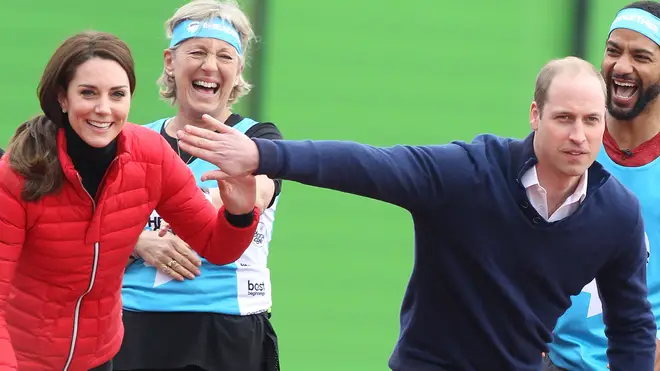 At the start of the episode, co-presenter James Haskell said: "I'm not going to lie... but Mike has made out both of you are super, super competitive, a bit like Monica from Friends, and if you guys play table tennis it will go on for hours and hours, and be like, double or quits."
To which Kate joked: "I'm really not that competitive, I don't know where this has come from."
The Princess of Wales went on to explain that she and Prince William enjoying playing racket sports together, but their spirited natures make things difficult at times.
She added: "I don't think we've managed to finish a game of tennis, the two of us. It becomes a mental challenge between the two of us."
Prince William agreed, explaining the duo often try to "out mental" each other when it comes to sport.
The Prince of Wales, The Princess of Wales & The Princess Royal at Windsor Castle
The mother-of-three's sporting talents don't just apply to games on the pitch either, claimed ex-international rugby ace Mike Tindall.
It seems Kate's competitive streak occasionally rears its head during a well-known drinking game.
"I'm not going to say you're uber competitive..." he joked, smiling in her direction, adding: "But I've seen her play beer pong!"
Following the boozy revelation, Kate coyly denied she possessed that kind of rivalry at all and simply explained her energetic attitude came from her upbringing.
"I suppose as a family we were just very active," she said.
"I can always remember being physical, using our bodies, whether it's walking, climbing the lake district in Scotland (or) swimming from a young age.
"(My parents) always encouraged us to be physically active and sporty and they always encouraged us into doing team sports and trying things."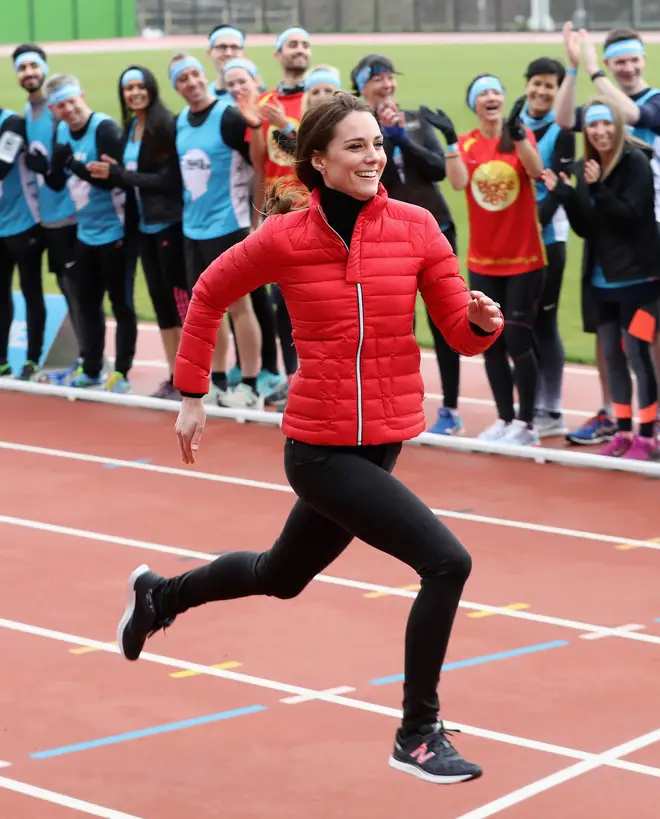 When Mike asked the Prince and Princess of Wales if their competitive natures had been inherited by their three children — Prince George, 10, Princess Charlotte, 8, and Prince Louis, 5 — Princess Anne chimed in with a smile, revealing: "Just a little bit, I would suggest."
Kate replied: "What I think is really interesting is that they are all obviously very different temperaments.
"As they are growing and trying out different sports, they are obviously still really young, it's going to be interesting to see how that grows and develops."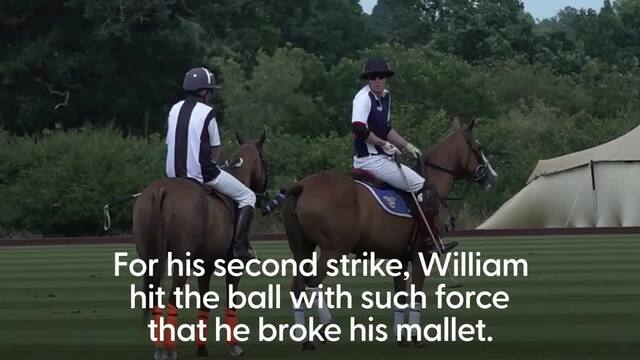 Prince of Wales scores two goals at charity polo event
As for solo hobbies, Kate told Mike, James and third host Alex Payne she had a strong passion for cold water swimming.
She explained: "I really, genuinely love all sports. Personally, I love swimming wherever I can.
"Cold swimming – the colder, the better. I absolutely love it.
"Slightly to the point where William's (saying) 'you're crazy' and it's dark and it's raining.
"I will go and seek out cold water. I love it."