Prince Harry 'upset with William for not rolling out red carpet for Meghan Markle'
29 November 2018, 09:58 | Updated: 29 November 2018, 14:23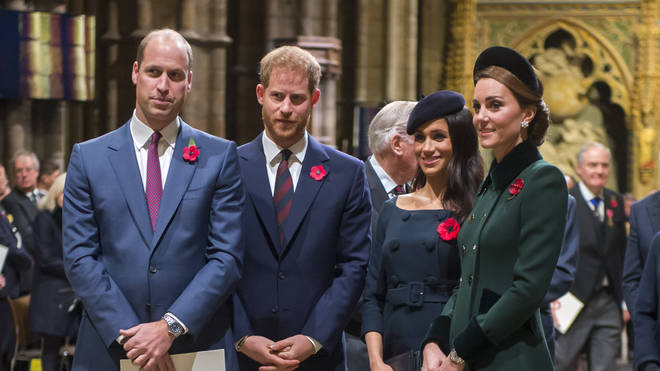 Yesterday it was reported that Meghan Markle 'made Kate cry' ahead of the Royal Wedding because of her bridesmaid-related demands.
Prince Harry fell out with his older brother Prince William after he failed to "roll out the red carpet" for newcomer Meghan, according to a mutual friend.
The news comes after a week of reported tension for the two couples that saw Meghan accused of making Kate Middleton cry at a bridesmaid fitting and has resulted in the Duke and Duchess of Sussex moving away from Kensington Palace.
Harry and William's close friend told Vanity Fair that tension began last Christmas.
They revealed: "Harry felt William wasn't rolling out the red carpet for Meghan and told him so. They had a bit of a fall out which was only resolved when Charles stepped in and asked William to make an effort."
Read more: Prince Harry to 'split' from brother William and move away from Kensington Palace with Meghan Markle...
The Princes' close friend confirmed that this was when the Duke and Duchess of Cambridge decided to invite Meghan and Harry to spend Christmas with them.
It would seem the brothers have been spending more time apart after they've both married and with the upcoming arrival of Harry's first child.
Read more: Meghan Markle 'made Kate cry' over Princess Charlotte bridesmaid demands
Speaking of Harry and Meghan's upcoming relocation to Windsor's Frogmore Cottage, the source said that two years ago it would have been "unthinkable."
They added: "A lot has changed... He wants to be his own person not in William's shadow. The countryside works for him and Meghan because they want to raise their son or daughter away from the limelight."