Princess Diana Beanie Baby: How much is it worth?
23 October 2018, 11:48 | Updated: 23 October 2018, 15:29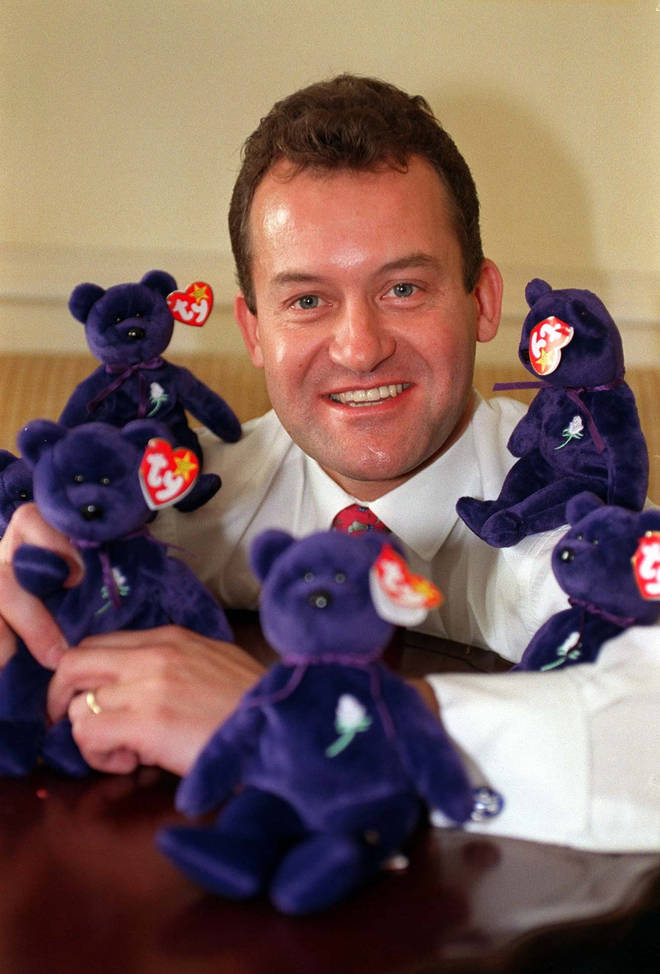 Princess Diana Beanie Babies were created as a tribute to the Princess of Wales after her death in 1997 by toy company TY and are now worth a fortune.
Diana Princess of Wales was paid tribute to in many ways after her tragic death in 1997.
But through all the memorials and tributes dedicated to her, one of the most unusual and most valuable objects that pay tribute to the late Diana Spencer is a limited edition Beanie Baby created by TY and sold months after her death.
Now 21 years after they first went on sale members of the public are listing them on eBay for prices ranging from £5,000 to £25,000.
In case you have a Princess Diana Beanie Baby hiding in your stash and are unsure here's what to look out for.
They are deep purple with a white rose embroidered on the left side of the bear and a purple ribbon tied around the neck.
Some Beanie Baby collectors even have the original tag still attached with the original dedication to Princess Diana written inside.
Read more: This is the tragic reason Prince Philip walked behind Diana's coffin
When the bears were first sold in 1997 they almost immediately sold out and all proceeds went to the Princess Diana Memorial Fund.
Specialist Beanie Baby collector website TYcollector.com warns buyers against some of the huge price estimates on eBay and warns "in most cases, there is absolutely no credible basis for these value estimates."
They instead claim the bears should be worth no more than $55.