Princess Eugenie's engagement ring: What are the stones? How much is it worth
10 October 2018, 15:37 | Updated: 22 October 2018, 16:49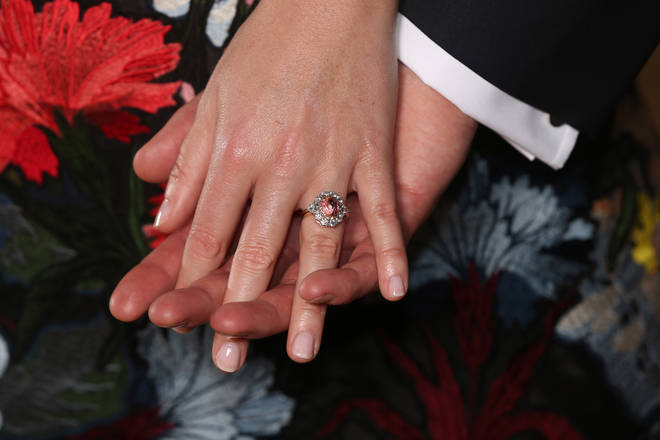 So what do we know about Eugenie's engagement ring? and how much is her engagement ring worth?
Princess Eugenie will marry Jack Brooksbank and on Friday 12th October 2018, so that means she only has a few days left to enjoy her engagement ring.
In January, Jack Brooksbank got down on one knee and prosed to Prince Andrew's youngest daughter while they had been vacationing in Nicaragua.
The stunning padparadscha sapphire ring bares a striking resemblance to the red ruby Bermese ring Prince Andrew gave to her mother Fergie, The Duchess of York.
Inspired by Fergie's red hair, the ruby was also surrounded by 10 diamond stones.
So what do we know about Eugenie's wedding ring? and how much is her engagement ring worth?
Read more: Princess Eugenie wedding: Who are the bridesmaids?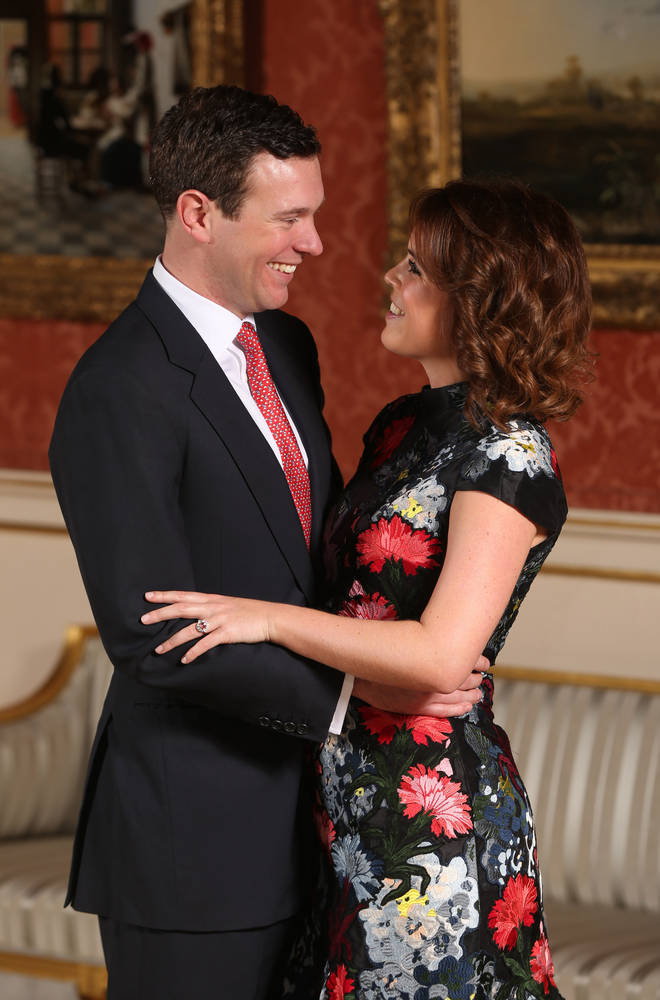 Eugenie's wedding ring stone
Princess Eugenie's wedding ring is a blush coloured padparadscha sapphire ring surrounded by smaller diamonds.
The centre stone is able to reflect different colours in the light and Jack Brooksbank revealed the unique colouring is what drew him to choose the particular stone for the engagement ring.
"I found a ring in a jewelers and then proposed to Eugenie without it and came back and we designed the diamonds around this padparadscha sapphire," James told the BBC.
"And what's amazing about it is that it changes colour from every different angle that you look at it, which is what I think of Eugenie. That she changes colour and is just so amazing."
Eugenie's wedding ring worth
Princess Eugenie's engagement ring is valued at less than Kate Middleton and Meghan Markle's, however it's still worth a pretty penny at between £70,000 and £75,000 according to Diamond Rocks.