Princess Eugenie wedding: Kate Middleton and Prince William enjoy rare public display of affection
12 October 2018, 11:51 | Updated: 19 October 2018, 19:52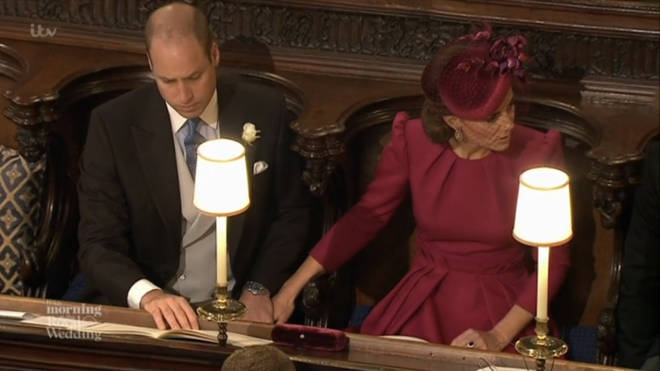 Prince William and Kate Middleton were spotted holding hands in a public display of affection more characteristic of the Duke and Duchess of Sussex.
Kate Middleton couldn't help but reach over and give husband Prince William a squeeze as they sat in the pews for his cousin's wedding.
TV cameras saw the Duke and Duchess of Cambridge were spotted showing a rare public display of affection at the royal wedding of Princess Eugenie and Jack Brooksbank.
Prince William and Kate Middleton were seen holding hands as they sat in the pews waiting for the wedding to begin.
William and Kate were seated next to Prince Harry and Meghan Markle - who are known for being tactile in public - showing a romantic side that royal fans never usually see.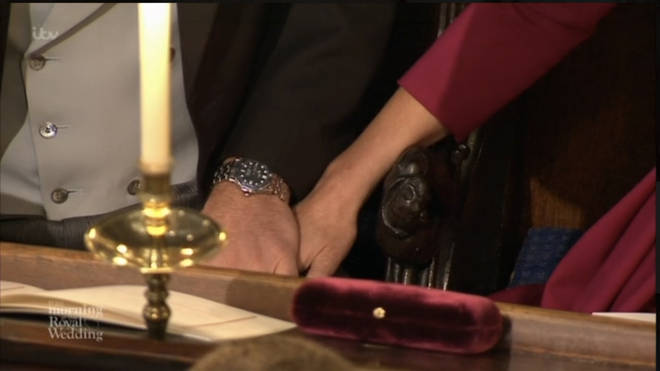 The couple were without their children as they sat with other family members, including Eugenie's mum Sarah Ferguson.
Their eldest children Prince George, 5, and Princess Charlotte, 3, are both flower girl and page boy to their father's cousin, Princess Eugenie, on her big day.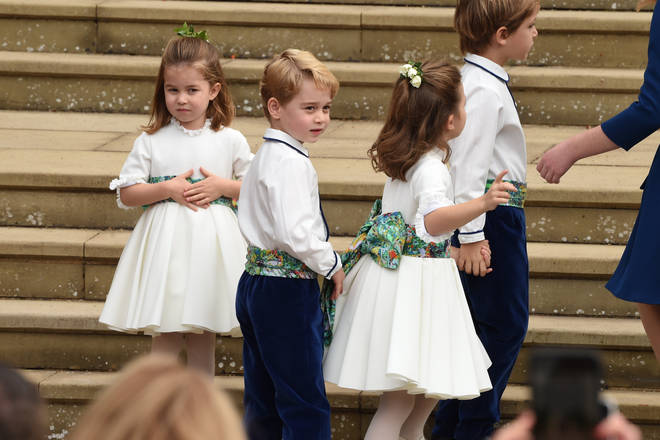 Most key members of the royal family were in attendance of the royal wedding including the Queen and her husband Prince Philip of whom it was speculated may not make an appearance due to his feud with the brides' mother, Sarah Ferguson.
However one family member was missing, Prince Charles' wife Camilla Duchess of Cornwall who had a prior royal engagement in Scotland that she was already committed to.
Kate Middleton's attendance today was only a maybe because her sister Pippa is due to give birth to her first child any day now.