Where are Princess Eugenie and Jack Brooksbank going on their honeymoon?
12 October 2018, 14:50 | Updated: 12 October 2018, 17:10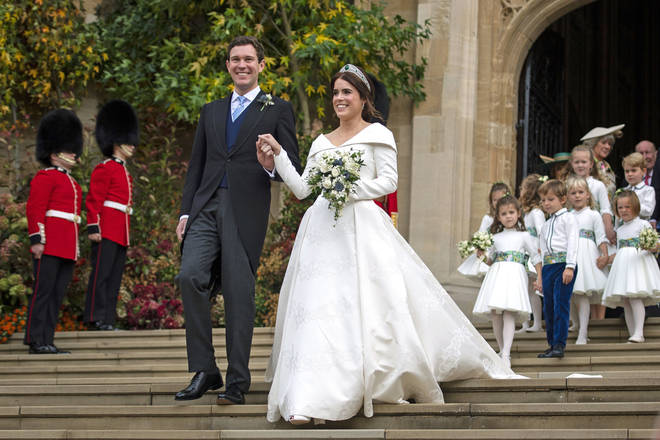 Princess Eugenie and Jack Brooksbank will be jetting off on a romantic honeymoon shortly after the wedding.
Princess Eugenie and Jack Brooksbank will be heading off on honeymoon as is traditional for all married couples.
So far the details of their trip is top secret but the rumour mill is in full swing with royal fans trying to guess the potential destination of the happy couple.
Read more: Princess Eugenie beams as she marries Jack Brooksbank
The couple are famously well travelled having met whilst skiing in Switzerland and Jack popping the question while on holiday in Nicaragua.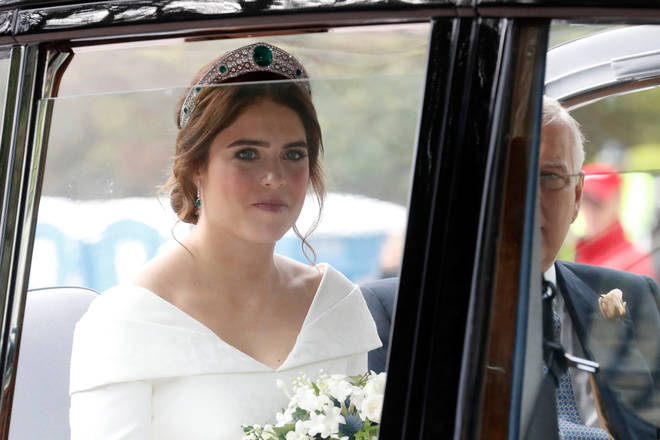 Where are Princess Eugenie and Jack Brooksbank headed for their honeymoon?
Many have speculated that they could return to the place where Jack asked Eugenie to marry him, Calala Island just off the coast of Nicaragua.
Prince William and Kate Middleton had a sun soaked island getaway to the Seychelles after their wedding so it's likely that the Princess and her new husband may opt for something similar.
It's also been rumoured that Richard Branson has invited them to visit his private Necker Island in the Caribbean.
When asked if he was attending the royal wedding, the Virgin Group billionaire told Australian website 9Honey Travel he was close to the young royal.
He said: "We're good family friends, I was meant to be going to the wedding but I'm in Australia so I couldn't, so, of course, I've got my priorities right!
"But my children, Holly and Sam, and my wife Joan are going to be there. I would loved to have been there because she's a lovely, lovely person and … anyway, I just hopes she has a very happy wedding!"