When is King Charles's actual birthday and why does he celebrate two?
16 June 2023, 16:02 | Updated: 16 June 2023, 16:45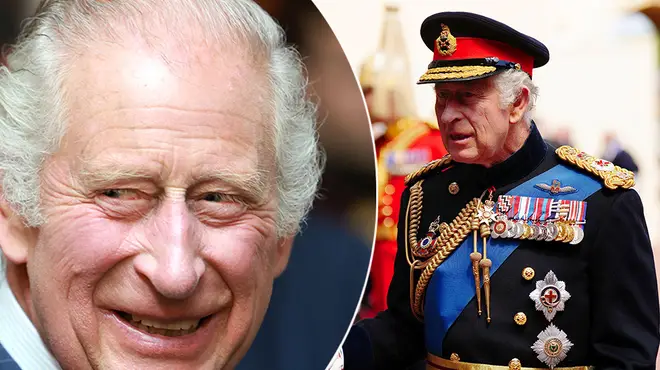 King Charles, just like other monarchs, celebrates two birthdays but when are they? And why do royals celebrate it twice?
Preparing to celebrate his first official birthday as the King of England, Charles III will take to horseback for the Trooping the Colour parade on June 17th, 2023.
The royal event, which is of course full of traditions, doesn't mark King Charles's actual birthday, but is the time everyone comes together to celebrate on a national level.
Trooping the Colour consists of a procession to Buckingham Palace, a ceremony at Horse Guards and a royal flypast where members of the family, including Prince William and Kate Middleton, gather to watch.
With all the royal events taking place, here's a look at when King Charles's actual birthday is, how old he will be and why monarchs get to celebrate twice.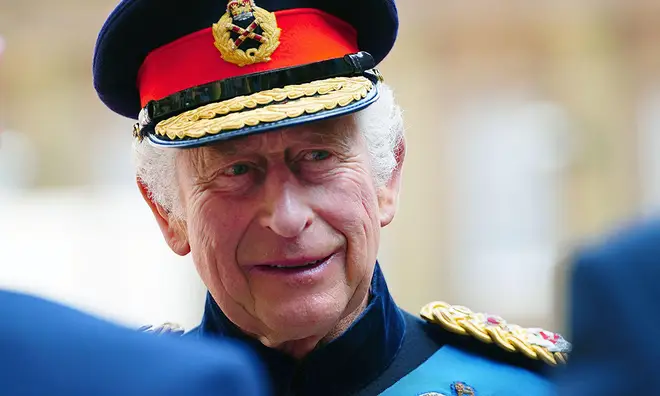 When is King Charles's actual birthday and how old is he?
Trooping the Colour, the monarch's official royal birthday always takes place in June, however, Charles's actual birthday is in November.
Born on the 14th November 1948, Prince Harry's father is currently 74 years old.
Read more: Why Kate Middleton wore Princess Diana's earrings the 'wrong way' for King Charles's Coronation
Read more: Kate Middleton pays subtle tribute to the Queen as she visits Chelsea Flower Show
Why does King Charles celebrate two birthdays?
As with royal tradition, all monarch's will celebrate two birthdays - an actual birthday and an official one celebrated with the public.
This system dates all the way back to the reign of King Charles II who served from 1660 to 1685, however, it wasn't until 1748 that Trooping the Colour was used to become the annual event of celebration.
So why does he have two birthdays? Not only so they mark the occasion with an official ceremony, June also offers the opportunity for a king or queen to have a summer birthday, where the weather will permit outdoor celebrations for anyone that wants to.
Queen Elizabeth II also celebrated her official birthday in June and when Charles announced his, it was clear he was following in the footsteps of his mother.
The Queen celebrated her real birthday on April 21st.
Why is it called Trooping the Colour and what happens?
Trooping the Colour's name originates from the army divisions regiments and rankings. The words 'colour' comes from the use of regimental flags, which were historically described as 'colours'.
Trooping comes from the idea that troops were required to display their regiment's colours by frequently marching in between rank formed up in lines with the Colours held high.
The ceremony consists of:
Royal salute and inspection of troops
Military bands perform
The escorted Regimental Colour, or flag, is processed down the ranks of soldiers
Foot Guards march past the Sovereign and begin the procession back to Buckingham Palace.
Foot guards take the salute again at the Palace from a dais.
Royal family gather on Buckingham Palace balcony for royal flyover.