Why Kate Middleton wore Princess Diana's earrings the 'wrong way' for King Charles's Coronation
11 May 2023, 11:08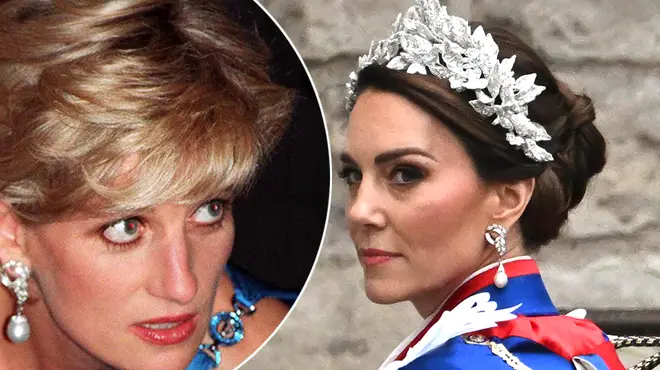 Kate Middleton, the Princess of Wales, paid tribute to her late mother-in-law on coronation weekend but chose to add her own personal twist - here's why.
King Charles's Coronation weekend was a spectacular affair of royalty, fashion and jewels and one royal family member who found herself centre of the spotlight was Kate Middleton thanks to her gorgeous crown and Alexander McQueen dress.
And in a nod to her late mother-in-law Princess Diana, Prince William's wife, and the new Princess of Wales, wore her statement earrings in tribute.
However, true royal fans who recognised the diamond and pearl earrings also noticed that Kate was wearing them the wrong way - but not by mistake.
Royal experts have claimed that while they were indeed Princess Diana's earrings, the Duchess of Cambridge and Cornwall wanted to put her own spin on the accessory and create her own look so simply turned the earrings to point inwards.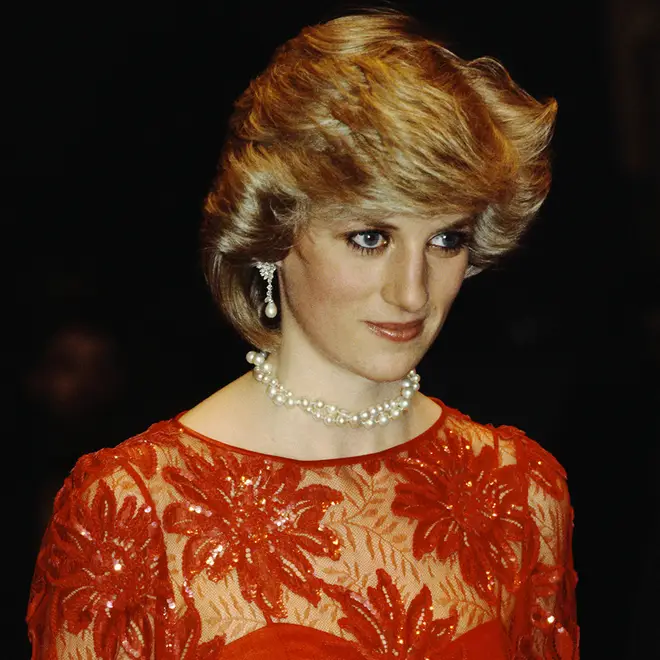 Taking on the famous role of Princess of Wales, Kate has always said she 'appreciates the history of the role' and what it means to the UK, but is also wanting to 'create her own path' while she has the title.
Princess Diana's famous jewellery collection is often worn by members of her family including Kate and Meghan Markle.
Read more: Kate Middleton reveals her sweet nickname for Prince Louis
Read more: Princess Charlotte has the cutest reaction to seeing Prince William on stage
These earrings in particular were a firm favourite of Diana's and have since become a staple in Kate's jewellery box too.
She has been spotted wearing them on numerous occasions including the 2019 BAFTAs, the Royal Ascot in 2022, a Remembrance Sunday service and for the first state visit of King Charles's reign.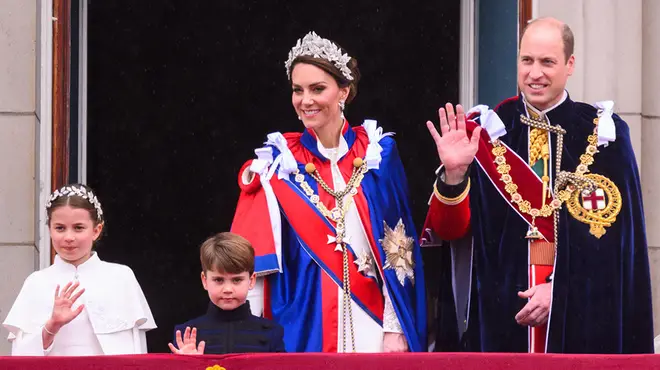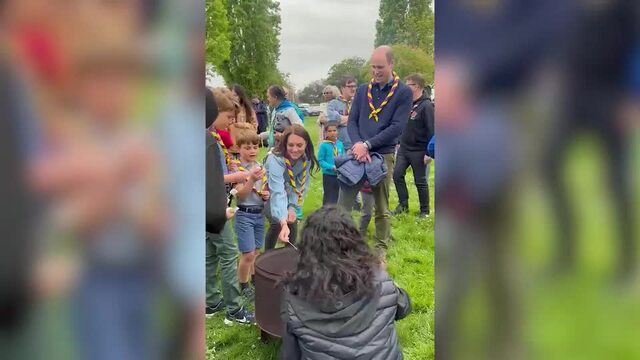 The Prince and Princess of Wales' family try roasted marshmallows and archery
The rest of Kate's coronation outfit was also full of meaning as she decided to ditch the traditional tiara in favour of a flower crown for the ceremony instead.
Matching with her daughter Princess Charlotte, it's thought the crown, which was a Jess Collett x Alexander McQueen designed made from silver bullion, crystal and silver threadwork with three-dimensional leaf embroidery - was a nod to King Charles and his new reign.
Why? Because it had a a motif used throughout Charles's coronation of the Green Man - an ancient figure who wears a crown of oak, ivy, and hawthorn, and the emblematic flowers.
The simplicity of it is also a part of Charles's on-going theme to make sure the royal family are more down to earth with their spending following the cost of living crisis.