What time is Trooping the Colour and how long does it last?
16 June 2023, 13:52 | Updated: 16 June 2023, 15:27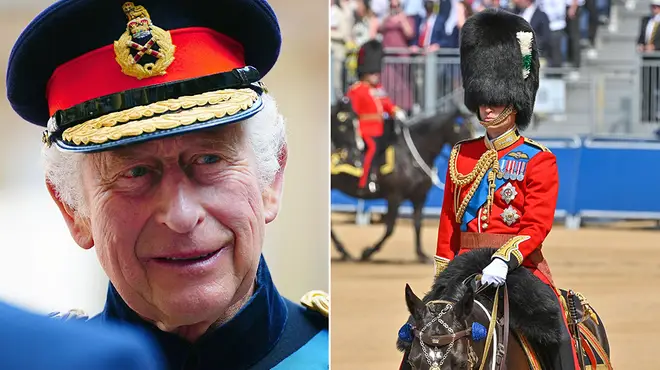 King Charles's birthday parade is taking place on June 17th but what time does the ceremony begin? And how long does it go on for?
Trooping the Colour, also known as the King's Birthday Parade, will be taking place in London this weekend with the likes of Kate Middleton, Prince William, Princess Anne and Prince Edward all in attendance.
The first for King Charles as the monarch, he is expected to join the ceremony on horse back alongside his royal siblings and heir to the throne, the Prince of Wales - this is a first for a British monarch in over 30 years after Queen Elizabeth swapped to a horse-drawn carriage.
Celebrating the King's official birthday, the parade is made up of a procession from Buckingham Palace to Horse Guards, an official ceremony, before the royal family travel back to the palace to gather on the balcony for the royal flypast. This year's flypast will be even more extravagant to as they reschedule the missed coronation flyover.
The ceremony will feature soldiers and guards from all three regiments and will include more than 1,400 soldiers, 200 horses and 400 musicians.
So what time does Trooping the Colour begin this weekend? And how long does the parade last? Here's the official details.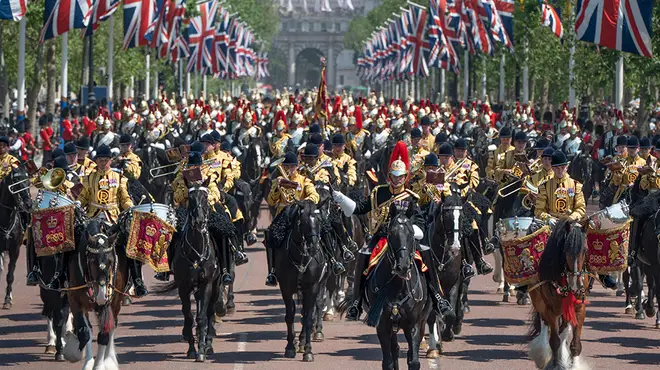 What time is Trooping the Colour?
Officially, the royal event begins at 10am on Saturday, June 17th which marks the time the royals will leave in a procession from Buckingham Palace, travel down The Mall towards Horse Guards.
An estimated order of events is:
10am: Royal family to leave Buckingham Palace in a procession towards Horse Guards
10:30am: The Horse Guard Parade
12:25: Royal family to return to Buckingham Palace
12:55pm: Royal family to gather on the balcony of Buckingham Palace
1:00pm: Royal flypast rescheduled from the Coronation celebrations
Read more: Kate Middleton pays subtle tribute to the Queen as she visits Chelsea Flower Show
Read more: Why Kate Middleton wore Princess Diana's earrings the 'wrong way' for King Charles's Coronation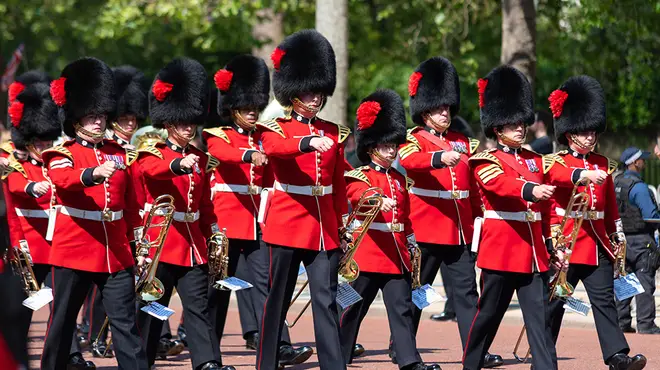 How long does the Trooping the Colour parade and ceremony last?
The parade and ceremony itself on Horse Guards will officially last for two hours.
However, like with many royal events, the celebrations will last slightly longer. From the beginning of the procession to the end of the flypast will be around four hours.
Trooping the Colour happens every year in June to celebrate the King's official birthday. He also celebrates his actual birthday in November.