Idris Elba talks dressing gowns, Greggs black cards and Colin the Caterpillar
3 July 2023, 20:30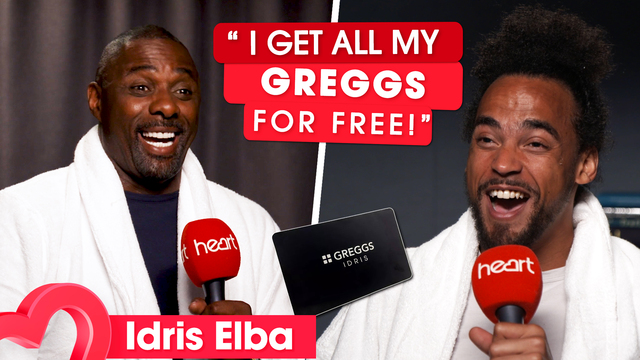 Idris Elba talks dressing gowns, Greggs black cards and Colin the Caterpillar
Idris Elba joined Dev Griffin for a very comfortable chat this week following the release of his new series Hijack.
Idris Elba, 50, is back on our screens as Sam Nelson in the new Apple TV series Hijack.
Off the back of the release of this highly-suspenseful drama, we thought the actor would like nothing more than to get comfy as we find out whether (despite his A-list status) he really is just an ordinary guy.
And so we sent Dev Griffin off across London with two dressings gowns in his bag to meet one of the biggest stars of our time.
All the questions you never knew you needed someone to ask have finally been answered, like; does Idris clap when the plane lands? What's his Greggs order? And does he wear socks in bed?
Watch the full interview (with answers to these very important questions) in the player above.
Listen to Heart Evenings with Dev Griffin, 7pm - 10pm weeknights & Saturday afternoons 12pm - 4pm