The results are in and this is OFFICIALLY the best mince pie on the high street
26 November 2018, 15:25 | Updated: 26 November 2018, 15:29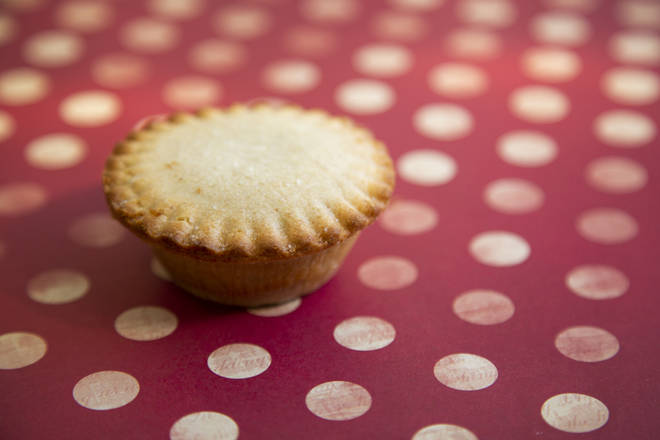 What is the best mince pie for Christmas 2018? Well we asked Heart's blind taste testers for their verdict and here are the results...
Mince pies fuel the Christmas season like no other festive treat can.
Santa fills up on them each Christmas eve and parents keep them stocked in the cupboards all December long.
Read more: Five of the best chocolate free advent calendars for kids
But how can you be sure that you're buying the tastiest mince pies on the high street?
Well we're here to help with these recommendations based on Heart's annual blind mince pie taste test.
All pies were blind tasted and scored out of five in four categories; filling, pastry, appearance and value.
Iceland, £1.85

Iceland's Mince Pies.

Picture: Iceland

Filling - 1.5 Pastry - 1.5 Appearance - 2.5 Value - 2.5 8/20

Iceland may have been the bottom of the bunch but the price makes them some of the best value mince pies on our list for a pack of six.

Lidl, £1.49

Lidl are offering luxury mince pies this Christmas.

Picture: Lidl

Filling - 2. Pastry - 3.25 Appearance - 3.5 Value - 2.75 11.5/20

Despite not scoring well in some of the flavour categories, our testers really liked the appearance of them.

At least they looked good enough to eat!

Tesco, £2

Tesco offer a finest version of their mince pies.

Picture: Tescp

Filling - 2.5 Pastry - 3 Appearance - 3.5 Value - 3 12/20

Tesco scored well in appearance with our testers loving the dainty snowflake detail on top.

Walkers, £3.30

Walkers mince pies are available to buy in W H Smiths.

Picture: Walkers

Filling - 3 Pastry - 3.25 Appearance - 3.5 Value - 2.75 12/20

It's no surprise that these pies scored highly in the pastry category as they're made by the same folks who make Walkers tasty shortbread.

Sainsbury's, £2

Sainsbury's mince pies are infused with brandy.

Picture: Sainsbury's

Filling - 3 Pastry - 3.25 Appearance - 3.75 Value - 3.75 13.75/20

These from Sainsbury's scored pretty highly particularly in the value and appearance categories.

Our testers couldn't believe you could get pies that look (and taste) this good for a mere £2.

Wholefoods, £7.50

Wholefoods' mince pies come in a box tied with a ribbon.

Picture: Wholefoods

These mince pies from Wholefoods unsurprisingly ranked very highly in taste, texture and appearance but were let down hugely in price.

Compared to the usual supermarket offering they are pretty pricey - so it depends if you think the great taste is worth the price tag or not - our testers think they might be!

WINNER: Greggs, £1.75

Greggs mince pies are baked fresh in store.

Picture: Greggs

Filling - 4 Pastry - 4 Appearance - 2.25 Value - 4.25 14.5/20

And the winner is...Greggs!

The high street baker topped our list of the best mince pies this year after scoring well in all categories.

Our taste testers loved the filling, their golden brown pastry lids and the excellent value price.