What's on TV on Christmas Eve 2018? From Christmas films to festive specials
19 December 2018, 13:00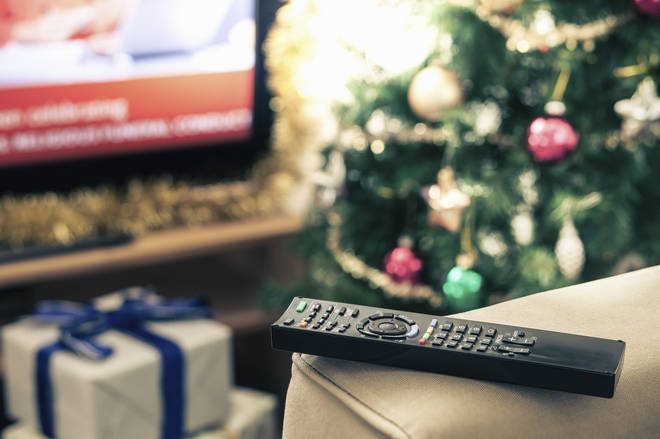 Here's our Christmas Eve 2018 TV guide to the best of the box for you to cosy up and watch before the madness of the big day begins.
Whether you need something to watch while you peel the Christmas dinner vegetables or wan't something to amuse you while wrapping presents for the kids, there's no better time to be tuning in to the telly than Christmas.
And this year is no exception as the main TV channels have some great blockbuster Christmas films and family programmes lined up to get your Christmas off to a suitably festive start.
Read more: The ultimate 2018 Christmas TV guide
Here's our pick of the best on the box this Christmas Eve so you needn't waste time flicking through TV channels...you're welcome!
BBC

Shaun the Sheep - BBC One, 10:10am

Fun for all the family kicks off early on Christmas eve thanks to the BBC. They are showing Shaun the Sheep, the popular film from Aardman Animations - the makers of Wallace and Gromit and Chicken Run.

Mary Poppins - BBC One, 5pm

Have a jolly holiday with everyone's favourite nanny on Christmas Eve. With Disney's new incarnation of Mary Poppins hitting the cinema's just before Christmas, reminisce and watch the unbeatable original one with all the family.

via GIPHY

All Together Now - BBC One, 7:15pm

Join comedian Rob Beckett for this one off festive singing competition which sees nine stars compete to win over the 100 judges led by Spice Girl Geri Horner. Celebs taking part include Gemma Collins, Alison Hammond and Omid Djalili to name a few.

Christmas University Challenge - BBC Two, 8:30pm

You may have finished work for the year but keep your brain powered up by playing along with the festive edition of University Challenge from the comfort of your own home.

University Challenge is the quiz show we all don't mind losing.

Picture: BBC

Midnight Mass - BBC One, 11:45pm

Tune into Midnight Mass live from the Benedictine Monastery in Devon and remember the true meaning of Christmas.

ITV

The Grinch - ITV, 12:55pm

ITV are showing everyone's favourite Christmas villain on Christmas Eve this year. Watch the film adaptation of the classic Dr Seuss story about a mean old Grinch who tried to still Christmas starring Jim Carrey as the title role.

via GIPHY

Judge Rinder's Christmas Kids Court- ITV, 5.30pm

Famous TV barrister Robert Rinder's courtroom has been taken over by kids this Christmas. They are bringing their sibling squabbles, family fallouts and more to the court for Judge Rinder to rule over.

The Keith and Paddy Picture Show Christmas Special - ITV, 9pm

Keith Lemon and Paddy McGuinness bring you a festive special this year which sees them recreate the 1984 horror comedy, Gremlins.

Channel 4

Father Christmas - 9:30am, Channel 4

Distract the kids while you tidy the house with this festive classic from children's author Raymond Briggs (the same guy who wrote The Snowman). This Christmas short is an enchanting way to kick off Christmas Eve.

Father Christmas is based on the book written by Raymond Briggs.

Picture: Raymond Briggs

We're Going On A Bear Hunt - 4:10pm, Channel 4

See the classic picture book come to life on the screen this Christmas Eve.

Miracle on 34th Street - 6pm, Channel 4

This is the perfect Christmas watch to unwind to before the kids settle in to bed on Christmas Eve.

Channel 5

The King and I - Channel 5, 2:35pm

Not exactly a festive film, but the King and I is definitely one that the whole family can settle down and enjoy on Christmas Eve afternoon.

Grannies and grandads will enjoy this as much as the kids!

Michael Buble performing at the Graham Norton show.

Picture: PA

Michael Buble: Back For Christmas - Channel 5, 9:30pm

Michael Buble fans rejoice! Channel 5 are showing a special programme of all the singer's best moments throughout his career so far.