Prince William and Prince Harry's fallout influenced the way Kate Middleton raises her children
15 August 2023, 12:56 | Updated: 15 August 2023, 13:09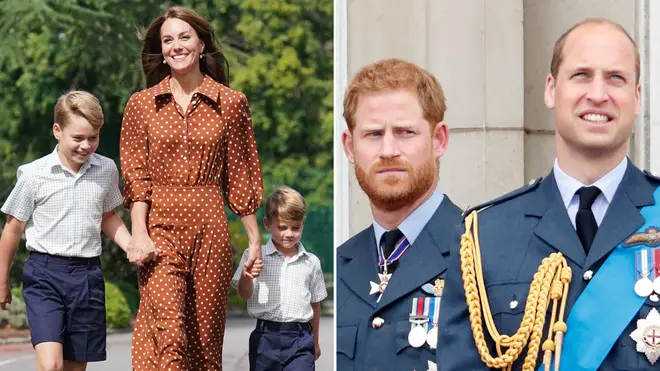 The Prince and Princess of Wales are determined to treat their three children equally, a royal expert has claimed.
Prince William and Kate Middleton are striving to treat their three children equally, despite 10-year-old Prince George being second in line to the throne after his father.
A royal expert has claimed the Prince and Princess of Wales are set on giving Princess Charlotte, 8, and Prince Louis, 5, the same treatment as their brother to avoid any family rifts in the future.
Since Prince William and Prince Harry's famous falling out, it seems the royal couple have even changed their parenting style to ensure their children don't face the same fate.
"William and Catherine are determined to break the heir and the spare cycle," royal commentator Kinsey Schofield told the Daily Star.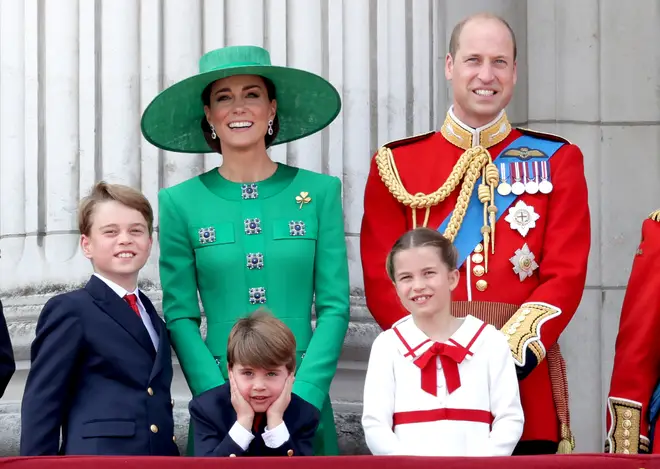 She continued: "I don't believe the word 'spare' has ever been uttered inside their home to describe one or more of their babies. It is just not on their radar. They wanted to have a large loving family."
The comments follow Prince Harry's shock claims in his memoir Spare that he was pitted against his brother from an early age.
The Duke of Sussex wrote that after he was born, his father King Charles III joked to Princess Diana: "Wonderful! Now you've given me an heir and a spare—my work is done."
Prince Harry then went on to describe what the term means and said it was often used to refer to him within his own world.
"They would say it without a spirit of judgement, but straight out. I was the shadow, the supporting actor, the plan B," he wrote.
"I was brought into this world in case something happened to Willy."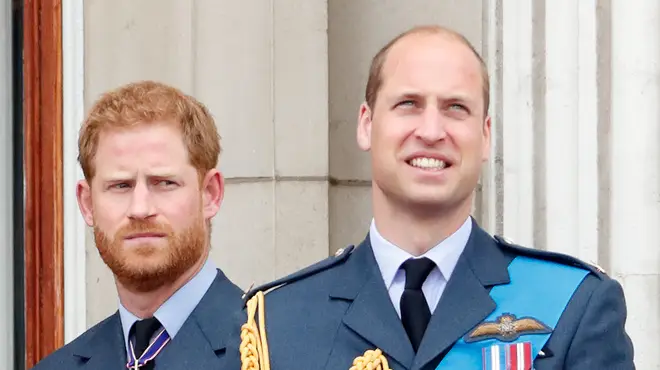 But with Prince Harry and Prince William's relationship in tatters, it's clear the monarch-to-be and his wife want to instill the opposite in their own kids.
"William and Catherine are teaching their children about royal responsibilities through doing them," added Schofield.
"You will notice how poised and prepared the children seem to be during large royal engagements.
"You can tell that Princess Charlotte takes great pride in her family and responsibilities. [It reminds] me of the Princess Royal."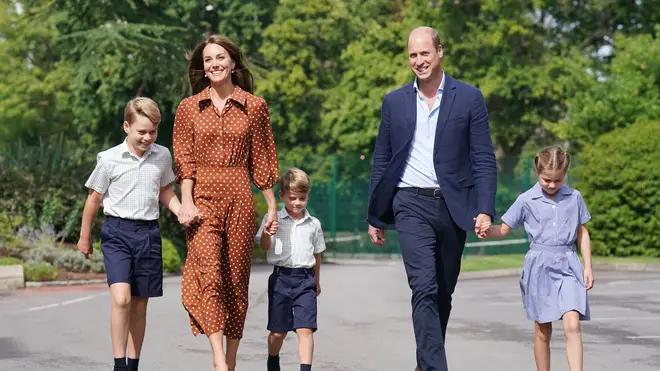 The theory behind "an heir and a spare" refers mainly to royal or aristocratic families who need an heir to inherit a title or estate.
The "spare" represents the younger sibling who could replace the heir if anything happens to them before they have their own children.
This stigma around the familiar pattern has affected many of the British Royal Family in the past, from Princess Margaret to Prince Andrew and most famously Prince Harry, but the Prince and Princess of Wales are standing firm on stamping it out.
Read more: