The real reasons behind Meghan Markle and Kate Middleton's 'rift' revealed
27 November 2018, 08:18 | Updated: 27 November 2018, 08:24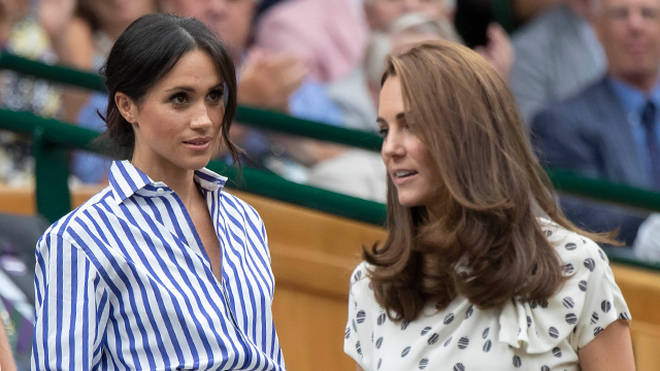 The Duchess of Sussex and the Duchess of Cambridge are said to have 'friction' between them, and, according to a body language expert, there are clear reasons why.
Meghan Markle's presence in the royal family has seemingly shook the equilibrium as reports claim that she, 37, and Kate Middleton, 36, are not seeing eye to eye.
Husbands Prince Harry, 34, and Prince William, 36, are also thought to have been affected by this 'rift', with recent reports claiming that they are splitting their royal residences.
A body language expert has revealed to Express.co.uk all the signs pointing to an unhappy relationship between the foursome.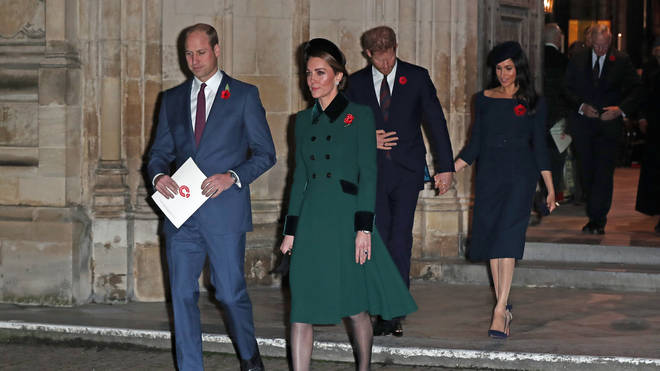 Judi James, who works as a body language expert, believes that the group dynamic has changed, and a big reason behind that is the Kate and Meghan's different values.
Judi explained: "Kate earned her role as powerhouse and hub of the royal family by following tradition rather than instigating change.
READ MORE: Meghan Markle and Kate Middleton - inside the royal Duchesses friendship
"Like everyone else she could have expected Harry's choice of bride to be someone younger and shyer or less confident and I'm sure she was prepared to take the newbie under her wing and show her the ropes as she took a very similar route as Kate herself. 
"Instead she met a woman her own age, a very glamorous, strong, confident and eloquent Hollywood star with some very passionate ideas on how she wants to change the world.
"Meghan is a mover and shaker, a feminist and a campaigner with an ability to speak up and to speak powerfully and inspirationally."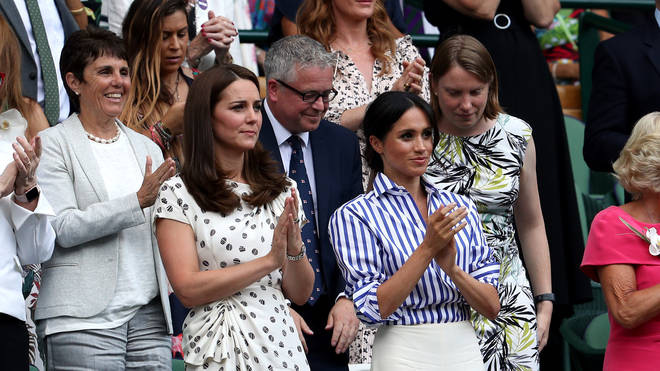 Not only are their values different, Judi also believes that their varying styles have also had an impact on their potential friendship.
Judi explained: "Kate has made some rather telling changes since Meghan arrived, one being her new styling of a chic 40s' or 50's look. 
"This does seem to suggest a desire to assert her her own individual and traditionalist style that has echoes of the Queen's look at her age and it is in contrast to the slightly less formal and more contemporary looks worn by the duchess.
"I believe it in some way sets out her stall as a traditionalist to Meghan's more campaigning profile."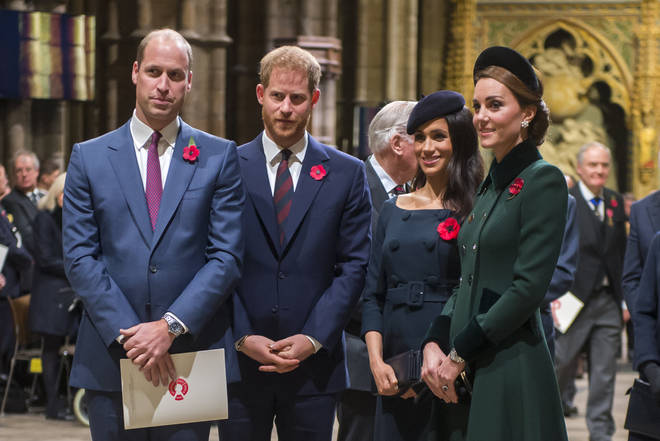 But, when it comes to royal protocol, Meghan will seek Kate out as a source of guidance.
Judi revealed: "Kate adopts her retro and more traditional styling here that defines and underlines her approach to her royal role. Meghan watches her closely from behind, suggesting she is keen to use Kate as a role-model in terms of protocol."