Thomas Markle begs 'controlling' Meghan to reply to his daily texts
17 December 2018, 10:39 | Updated: 17 December 2018, 10:41
Thomas Markle Sr appeared on Good Morning Britain to tell Piers Morgan and Susanna Reid that estranged daughter Meghan is ghosting him every day.
Thomas Marke Sr, 74, has still not heard from Meghan, 37, since he failed to attend her wedding to Prince Harry, 34, in May this year.
The Duchess of Sussex's father took to video link to discuss the relentless silence he's facing from his daughter, whom he admitted was 'ghosting' his daily text messages and 'controlling' the situation.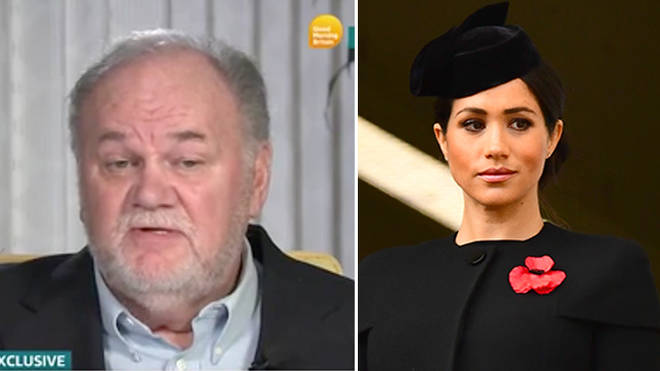 He told Piers and Susanna: "She's always been a controlling person.
"But she's never been rude.
"The ghosting I don't really understand, but to my knowledge she's always been in charge - that's her nature but she's never been rude."
READ MORE: Thomas Markle sees 'fear in Meghan's eyes' as royal family pile on pressure
The retired lighting director also hastened to add that he wasn't being paid for the interview, in the hope that it would make Meghan see his genuine desire for reconciliation.
Thomas, who is believed to have survived two heart attacks in the lead-up to Meghan and Harry's royal nuptials, explained to Piers and Susanna that he hopes their lack of communication will come to an end soon and he'll be meeting his grandchild after he or she is born.
He said: "I'm certainly hopeful that everything will work out for them, and I'll see a little Meghan or Harry.
"I think she'll make a great mum and maybe things will soften a little bit and we'll connect again."
The desperate father added: "I'm hopeful that something will soon be resolved - this can't continue forever.
"People are saying I shouldn't say anything, and that if i don't speak they will speak to me.
"I don't plan on being silent for the rest of my life. I would really appreciate a call or a text."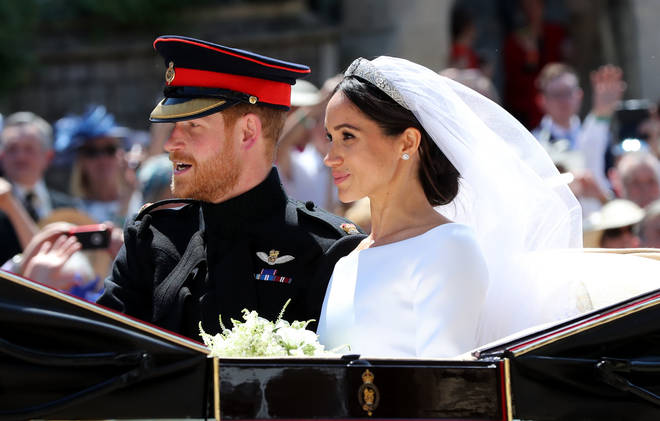 Thomas Markle hit headlines earlier this year after it emerged he had paid paparazzi to photograph him in set-up shots, orchestrated with the help of Meghan's half-sister Samantha Grant.
Thomas then rocked the boat after the public backlash, coupled with his heart complications, prevented him from flying to the UK to walk Meghan down the aisle.
He has since claimed that there has been no contact from his now-royal daughter, despite his daily attempts.