Wake Up and Win with Heart Breakfast
12 August 2021, 10:30 | Updated: 23 November 2021, 09:09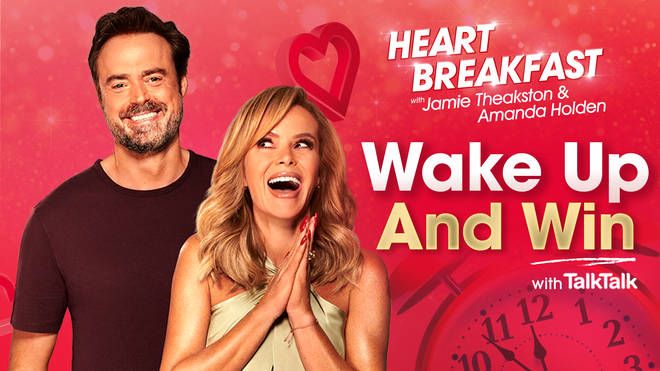 Start your day with Heart Breakfast and the game where you can win a massive £2,000!
Each morning one of our listeners gets the chance to play Wake Up and Win.
Jamie Theakston and Amanda Holden give you a letter and you have 30 seconds to tell them 10 correct things that start with that letter.
If you do, you'll win that massive £2,000!
If you don't, you still get a memento for your time on the show. We'll send you a pair of Heart Breakfast slippers and a fantastic smart speaker, thanks to our friends at TalkTalk!
How to play Wake Up and Win...
For your chance to Wake Up and Win, listen to Heart Breakfast every weekday morning where Jamie and Amanda will tell you when to text to play the game!
You have to be 18 or over to enter, and you'll be playing across the Heart Network. All the rules can be found here.